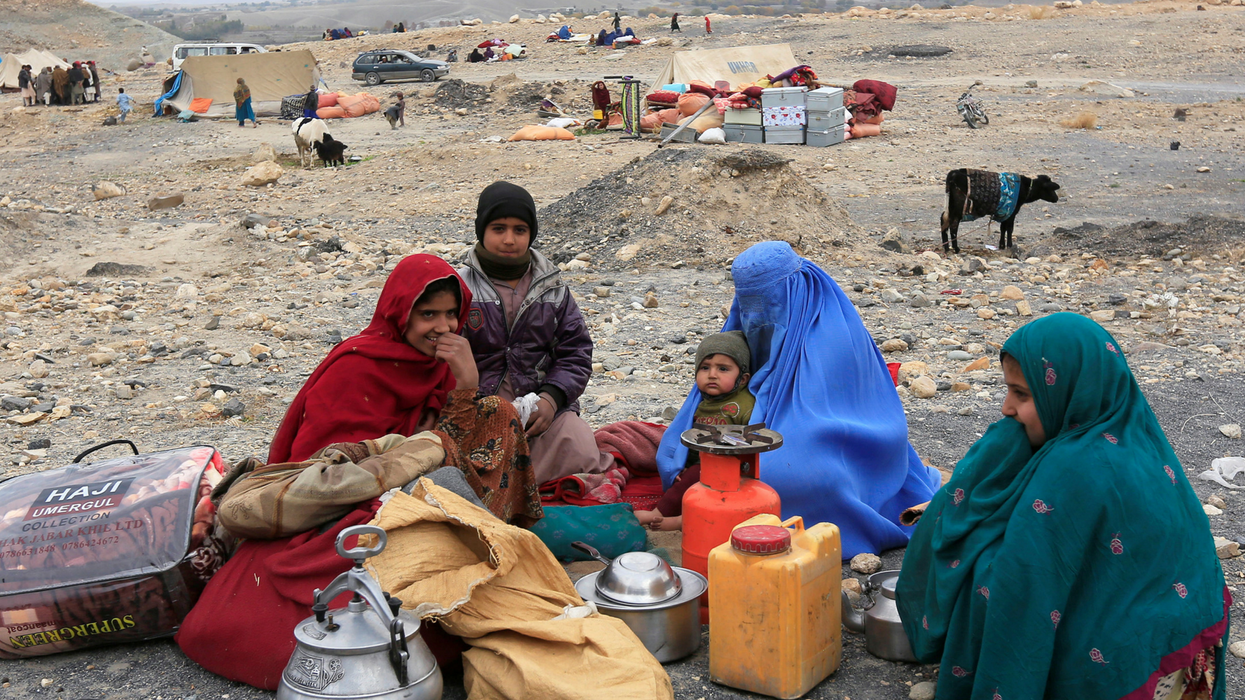 REUTERS/Parwz
Over 31 million people were forced to flee from their homes and are now living as internally displaced because of conflict, violence and disasters, new figures show.
The number increased sharply over five years to 2016 and nearly doubled since 2000, according to data uncovered by the Internal Displacement Monitoring Centre (IMDC).
Unlike refugees, internally displaced people have not crossed international borders seeking safety. Instead, they are on the run in their own country.
Of those the IMDC report displaced in 2016, 24.2 million displacements are associated with disasters.
Alexandra Bilak, Director of IDMC, said in a statement:
Some of these people have been displaced for long periods of time. In Syria, we are looking at families who have been forced to move over 25 times in the course of six years. So, it's really time to put internal displacement back on the agenda.
Sub-Saharan Africa overtook the Middle-East as most affected by internal displacement in 2016. Conflict in the Democratic Republic of Congo drove a huge spike in the region, after over a million people were forced to flee during the year.
'We will return when it's safe'
Saidi Olivier, a displaced farmer in Mpati, North Kivu in the Democratic Republic of Congo is living in an internally displaced camp (IDP). He told IMDC:
We are here in this camp. There are many problems here. We are hungry, and we don't have proper clothes for protection against the rain.

We feel naked.The place we came from is still not safe. Our kitchen equipment, clothes and animals were all looted by armed groups.

But when it is safe again, we will return.
Mr Bilak said:
Low and lower income countries bear the brunt of internal displacement, every year. In those countries, governments struggle to provide adequate protection and assistance, which means that people become displaced for longer periods of time and that displacement puts an additional strain on already fragile societies and institutions.
South and East Asia were the regions most affected by disasters. Weather-related hazards and storms brought about most of all new disaster displacements in 2016.
The figures also showed that there are more internally displaced people than refugees around the world. 
Jan Egeland, Secretary General of the Norwegian Refugee Council said:
Many people are displaced again and again, we see people, families in Syria displaced up to 25 times.
So this is an issue that has to be lifted to the highest political agendas and the highest political levels, worldwide.
Set up in 1998, IMDC monitors the global scale and patterns of internal displacement using data from sources and partners.