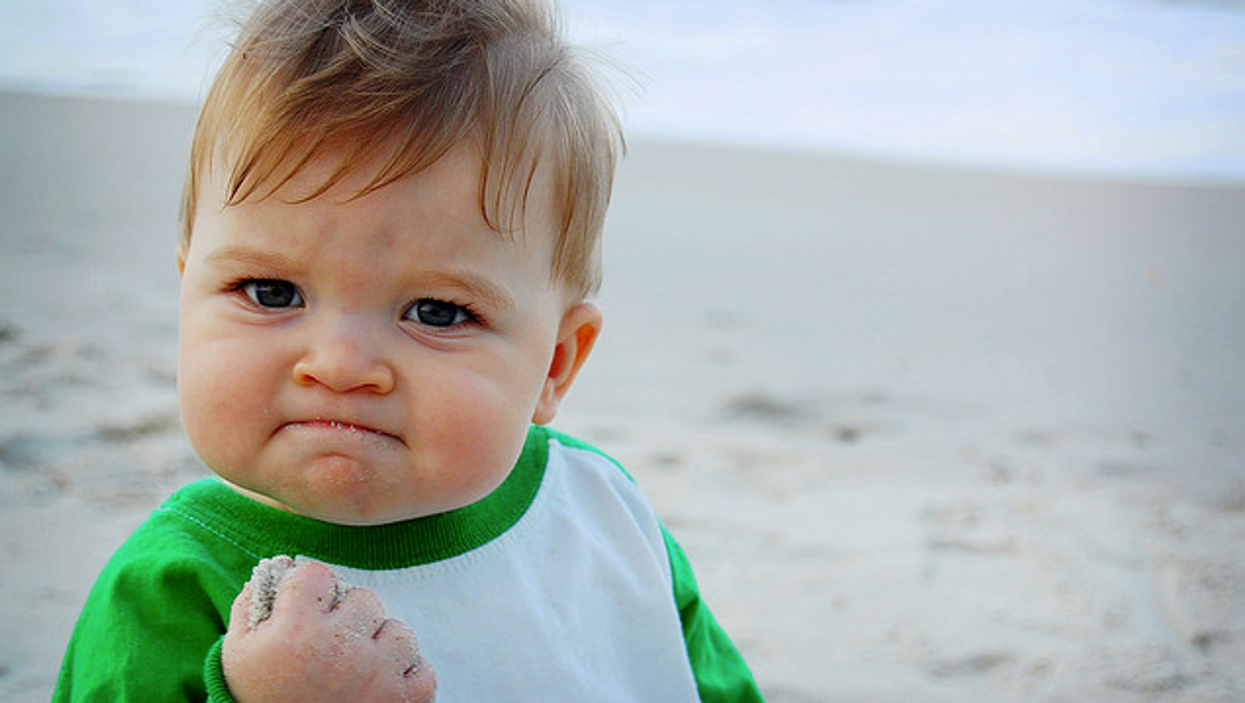 If you are familiar with the internet the chances are you've stumbled across the Success Kid meme.
Sammy Griner was 11 months old when his dad Justin took a picture of him, brow furrowed, fist clenched on a beach in 2007.
Since then his determined face and triumphant pose have become a byword for unexpected success.
Now, Justin Griner is hoping for some success of his own. He was diagnosed with kidney disease in 2006, suffered full kidney failure in 2009 and has been on dialysis ever since.
His family are trying to raise the $75,000 (£51,000) they say it will cost to get a kidney transplant.
Writing on their GoFundMe page, Justin's wife and Sammy's mother Laney said: "His mother died from this disease, please help us write a different story for Justin and his son, Sam."
At time of writing, the Griners' appeal had raised $8,000.
Source: The Daily Dot
More: [Russia has banned memes]3