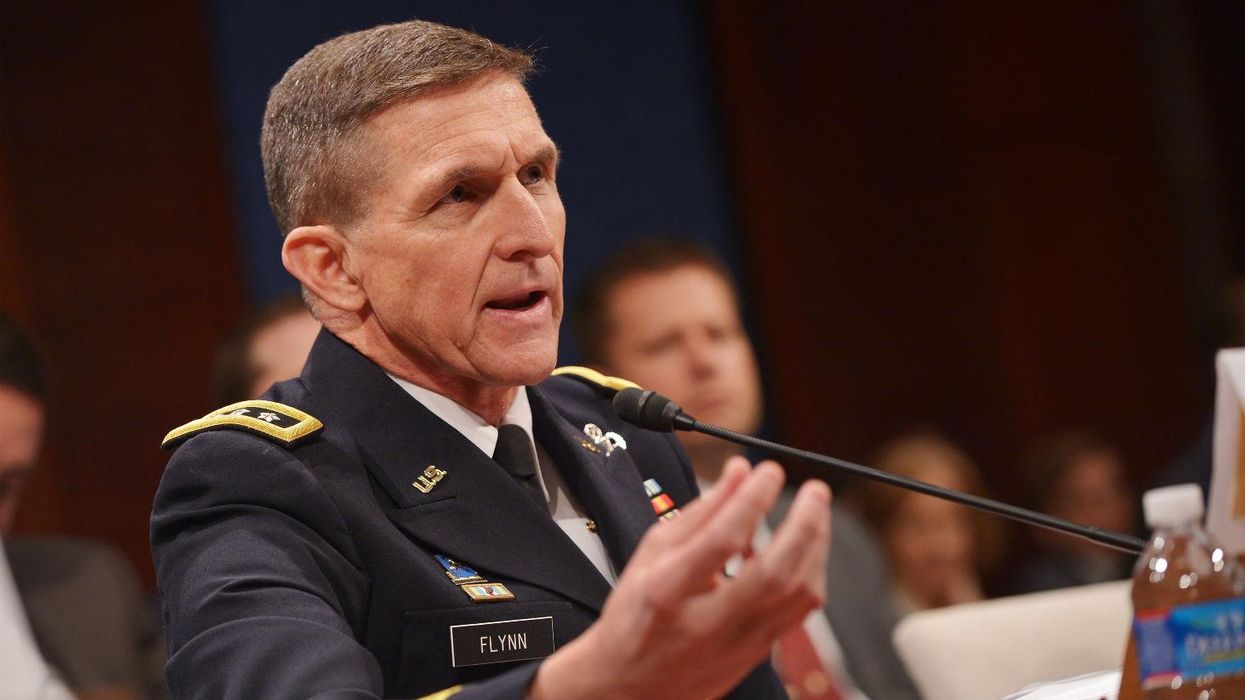 A former US Director of the Defence Intelligence Agency Michael T Flynn has added another strange layer to the actions of terror group Isis - they apparently spend lots of their time watching adult videos.
In his new book – which is being serialised by German newspaper Bild - he claims that almost 80 per cent of seized Isis laptops contain pornography.
At one point we actually had determined that the material on the laptops was up to 80 per cent pornography. These sick, psychopathic enemies were not only unimaginably hideous, but also treacherous and torn.
As the Daily Mail reports, the punishment of being caught in possession of porn in Isis-claimed territory is lashes.
We looked a ruthless enemy in the eye, the one that raped and exploited women and children, boys and girls, who beheaded people because it pleased him and who watched pornography on his laptop.
Flynn is being touted as Trump's potential Vice President, and who, according to the Washington Times, claims Barack Obama fired him because he was "pushing war against 'radical Islamism.'"