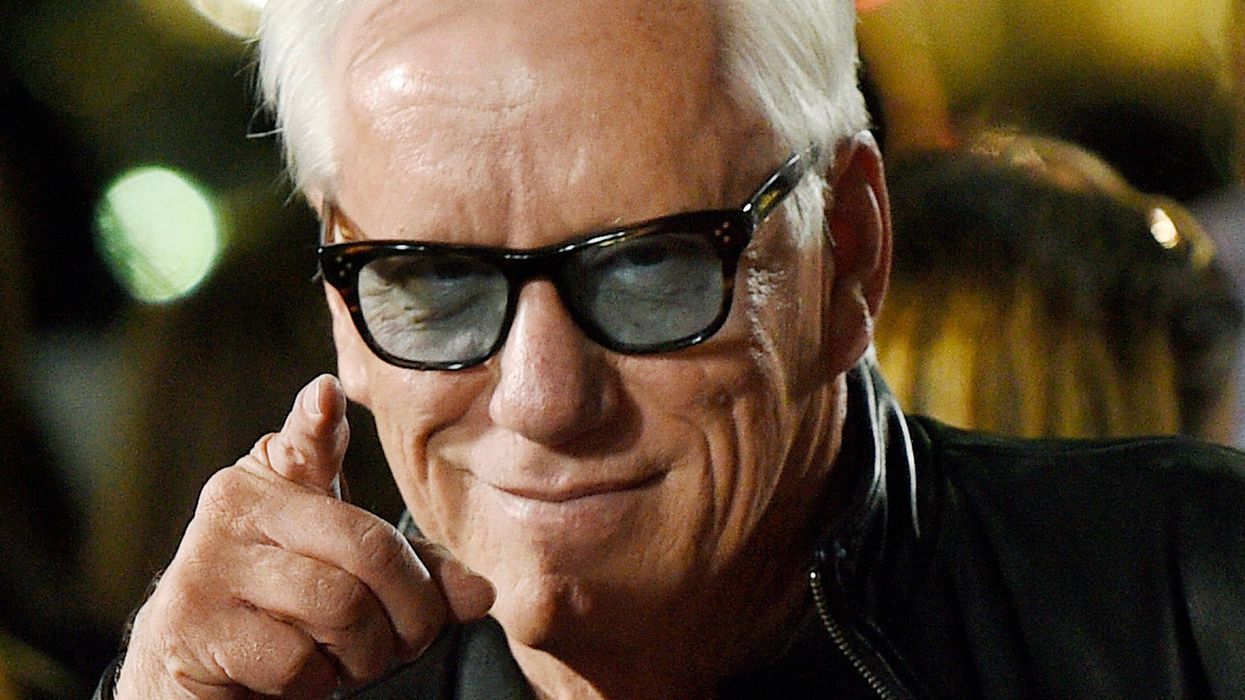 Chris Pizzello/Invision/AP
Once upon a time, James Woods was a great actor who appeared in movies like Videodrome, Casino, Hercules and even made a hilarious cameo in The Simpsons.
Now, he is best known for being an outspoken Trump supporter and an ultra-conservative member of alt-right Twitter.
The 71-year-old actor doesn't pull any punches on social media, regularly going after Democrats and posting links from Fox News and Breitbart.
That should pretty much wrap it up for old Beto. #ByeFelicia https://t.co/ym7MRFr6ar

— James Woods (@James Woods) 1537463092
However, in the past few days, his Twitter activity has been noticeably quieter than usual. In fact, he hasn't tweeted at all since 20 September.
This is because he's now been banned from the platform for sharing a meme that "has the potential to be misleading in a way that could impact an election".
The tweet is said to be a meme which he shared he shared on 20 July which encouraged liberal men not to vote in the upcoming midterm elections.
Despite Twitter asking him to delete the tweet, he has vowed not to and accused the website of trying to silence free speech.
Speaking to the Associated Press, Woods said:
Free speech is free speech — it's not Jack Dorsey's version of free speech.

The irony is, Twitter accused me of affecting the political process, when in fact, their banning of me is the truly egregious interference.

Because now, having your voice smothered is much more disturbing than having your vocal chords slit.

If you want to kill my free speech, man up and slit my throat with a knife, don't smother me with a pillow.
In a series of tweets by writer Sara Miller, she confirms that the tweet that Woods is referring to is no longer visible and although his timeline is still visible he can no longer access his account.
This is the tweet @RealJamesWoods was locked for. Wouldn't it be ironic if the "Streisand Effect" kicked in and it… https://t.co/klAn8unX1t

— Sara Miller (@Sara Miller) 1537548295
Jimmy's timeline is still visible to everyone. The tweet they want him to delete is not visible. He is locked o… https://t.co/pbFsK9O7Ni

— Sara Miller (@Sara Miller) 1537544270
Woods added that the tweet had come from his girlfriend's account but now wants to have a more open discussion about what Twitter is doing to people's free speech.
I wish this were about an unknown Twitter user so that I could be even more passionate about it.

This is not about a celebrity being muzzled. This is about an American being silenced — one tweet at a time.