iStock and Twitter screengrab
Job interviews can be stressful for even the most confident person.
There are so many things to take into consideration: Making sure you've researched the company's history, prepared and memorised common interview answers… making sure your outfit is the perfect combination of professional and unique.
It's tough out there (especially the current gig economy).
And of course, there's the making sure you're on time to said interview.
Enter Laura Maclean.
Taking to Twitter, she shared an embarrassing story about an upcoming interview with Microsoft. She wrote:
All dressed up ready n freaking out for my big skype interview with Microsoft and this happens. Possibly the biggest noob on this planet hahahahaha if you don't laugh you'll cry.
Maclean was worried because the time had come for the interview, and she hadn't received a Skype call.
First, she thought her Skype was broken.
"Just wondering if it's working? King regards," she wrote.
Student recruitment responded that her interview was "scheduled for 18 February at the same time" and that they "looked forward" to speaking to her then.
Cue panic.
Maclean emailed back two minutes later:
It is the 18 February and it was scheduled for 11am? And I still haven't received a call? Sorry for the inconvenience, I am just slightly confused."
Then came the mic drop from recruitment:
Hello, thank you for your email. Today is the 18 January, February is the next month.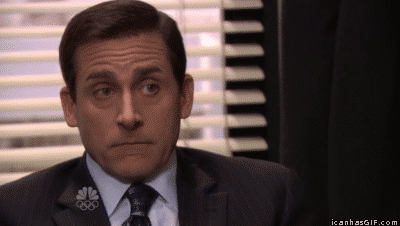 People found it pretty funny (and also super relatable).
A Microsoft worker actually praised her preparedness.
In fact, Microsoft is loving it.
Good luck Laura!
More: 'MAGA hat boys' reportedly filmed harassing girls before stand-off with Native American man
More: Students in MAGA hats harass Native American protester