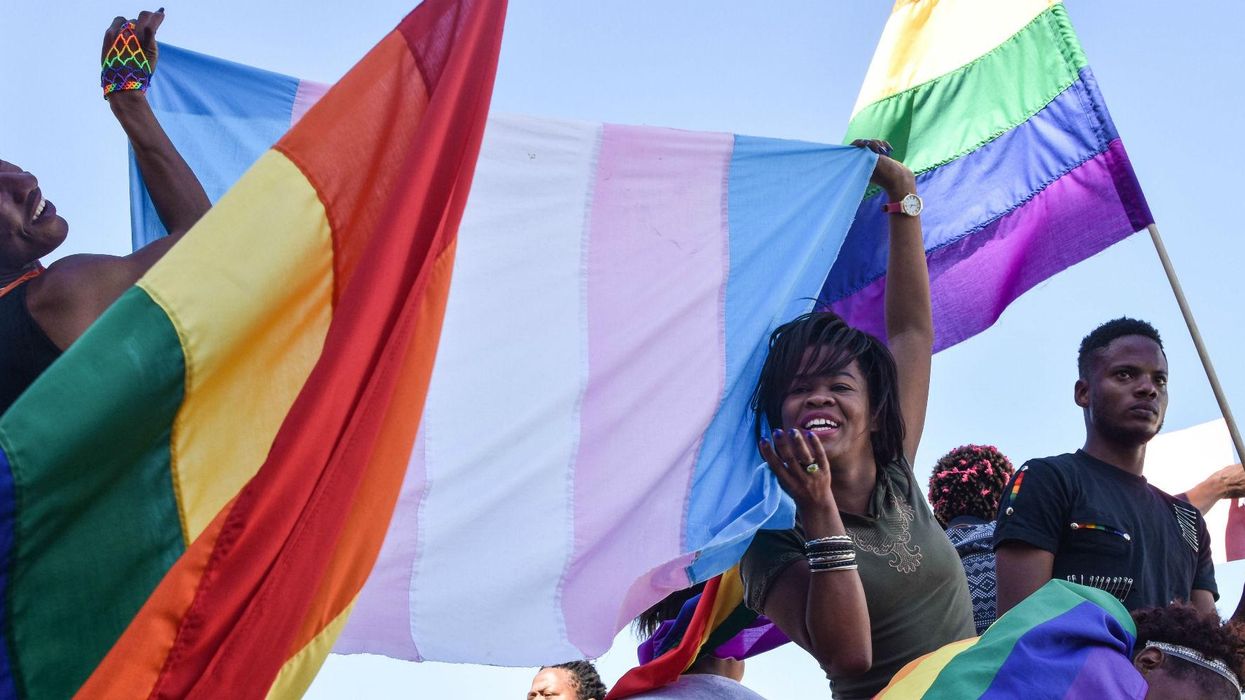 : AFP
A Court of Appeal in Kenya has ruled that conducting forced anal examinations on people who are accused of same-sex relations is unconstitutional and unlawful.
The ruling, which overturns a High Court decision in 2016 that had upheld the Kenyan authorities' use of forced anal exams, represents victory for LGBT+ rights activists in Kenya.
Human rights activists, who welcomed the decision, contended that forced anal testing is a cruel and inhumane treatment that amounts to torture. The exams, which usually involve doctors using their fingers and other objects to "examine" the accused, are degrading. There have been reported cases of suspected homosexuals being forced to strip naked before being publicly "inspected".
The National Gay and Lesbian Human Rights Commission (NGLHRC), an NGO based in Nairobi, filed the legal challenge after police arrested two men in Kwale County in February 2015 on charges of homosexuality. The pair were subjected to forced anal exams, HIV tests and Hepatitis B tests.
In 2010, 70 per cent of Kenyans voted to adopt a new constitution that safeguards the right of all Kenyans to live with dignity in privacy. The High Court deemed that forced anal exams are in conflict with the constitution's values.
Reacting to the ruling, Njeri Gateru, head of legal affairs at NGLHRC, said:
With this ruling, the judges are saying that we all deserve to be treated with dignity and afforded our basic rights, as enshrined in the Kenyan Constitution.
Neela Ghoshal, senior LGBT+ rights researcher at Human Rights Watch, hailed the ruling as a moment of significance.
This ruling reinforces the understanding that the constitution applies to all Kenyans, regardless of their sexual orientation or gender identity.
Momentum has built in opposition to forced anal exams in recent years.
In October 2017, the World Medical Association adopted a resolution condemning forced anal exams, calling on doctors to stop conducting them. The Committee Against Torture has called on several countries, including Cameroon, Egypt and Tunisia, to ban the cruel practice.
With countries including Tanzania, Turkmenistan and Zambia using forced anal exams in the last eight years, this ruling could act as a legal precedent to outlaw the practice in other countries.
Téa Braun, Director of the London-based Human Dignity Trust, which supports local partners to use the courts to challenge laws that persecute LGBT people globally, told indy100:
The National Gay and Lesbian Human Rights Commission is to be congratulated on this major victory for human rights and social justice. 

There is no place in a modern democratic society for invasive and degrading procedures by the State in an attempt to prove homosexuality, and these procedures violate international human rights law while being devoid of any scientific merit

They are used to intimidate and humiliate, and the Court of Appeal in Kenya has rightly admonished the practice in the first major court case of its kind.

All countries that continue to use these barbaric practices should follow this lead and immediately ban the practice and uphold the fundamental rights of all people to dignity, privacy and security from inhuman and degrading treatment
Despite this progress, legal barriers continue to suppress LGBT+ Kenyans. Having gay sex is illegal in Kenya and can result in almost 14 years in prison. Last month the High Court began hearing a constitutional challenge to sections of the Kenyan Penal Code that criminalise consensual same-sex relations.
Activists argue that these colonial era laws violate the rights of LGBT+ Kenyans and others to privacy, equality and non-discrimination, which are safeguarded within the constitution.
A decision is expected in the coming months.