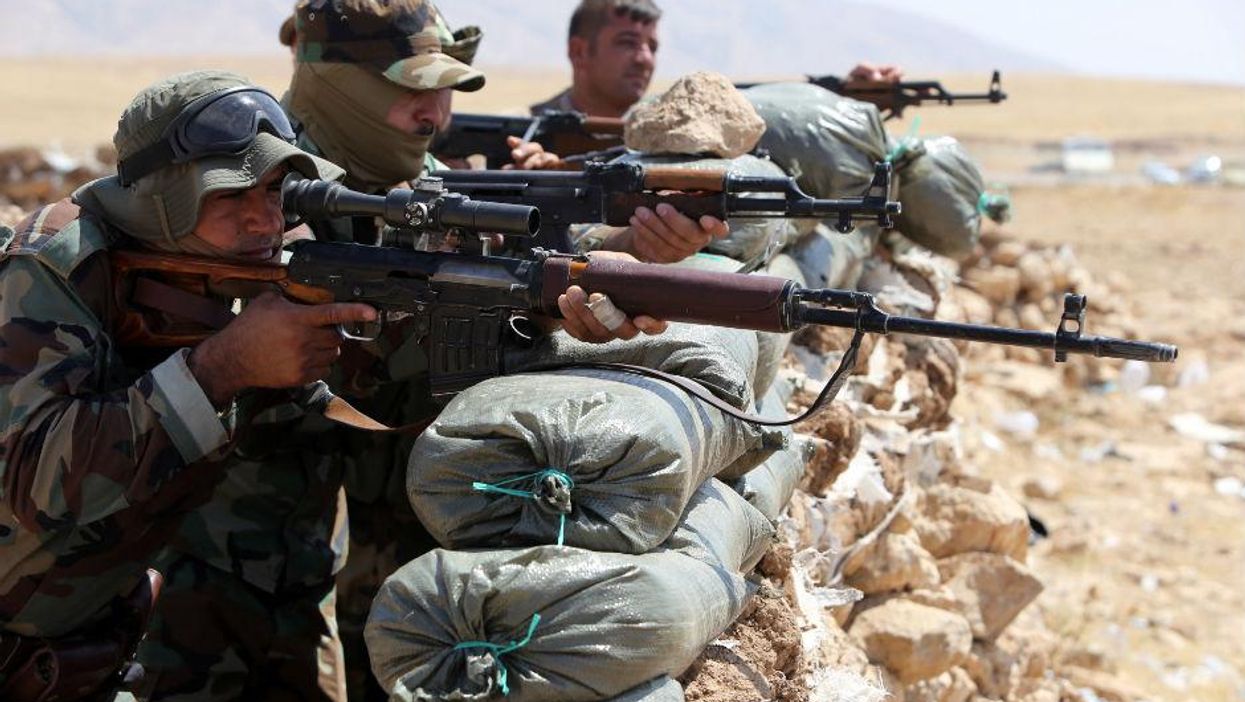 Kurdish forces say they 'are advancing' in an operation to recapture Mosul dam from Isis militants in northern Iraq.
The dam is the largest in the country and its control has been a huge strategic boost for fighters from the so-called Islamic State because it supplies water and electricity to vast areas of Iraq.
A breach of the dam could send a 20m-high wall of water towards the city of Mosul and the capital, Baghdad.
Mosul dam, with the city of Mosul to the south east and the Syrian border to the north west (Picture: Google)
It was claimed by IS militants on August 7 but an operation led by Kurdish forces and aided by US air strikes was said to be pushing the group back, according to the BBC.
Fourteen vehicles were destroyed by the air strikes and there is now a hope that Isis will be forced to retreat because of the threat of heavy fire.