In slightly alarming news, if you happen to live in a country with lions, or regularly commute through safari parks: lions can open doors.
Driving the family car very, very close to a pride of lions, incessantly taking photographs and repeatedly muttering "yikes" is also, apparently, not a great idea, as Kaylene and Sindy Sutherland discovered when visiting their parents in South Africa.
Although the video was uploaded in March last year, it has recently been widely shared on social media.
Oh my gosh, I didn't know they could do that!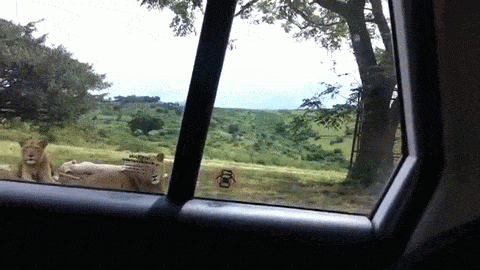 Yep.
Watch the video below: