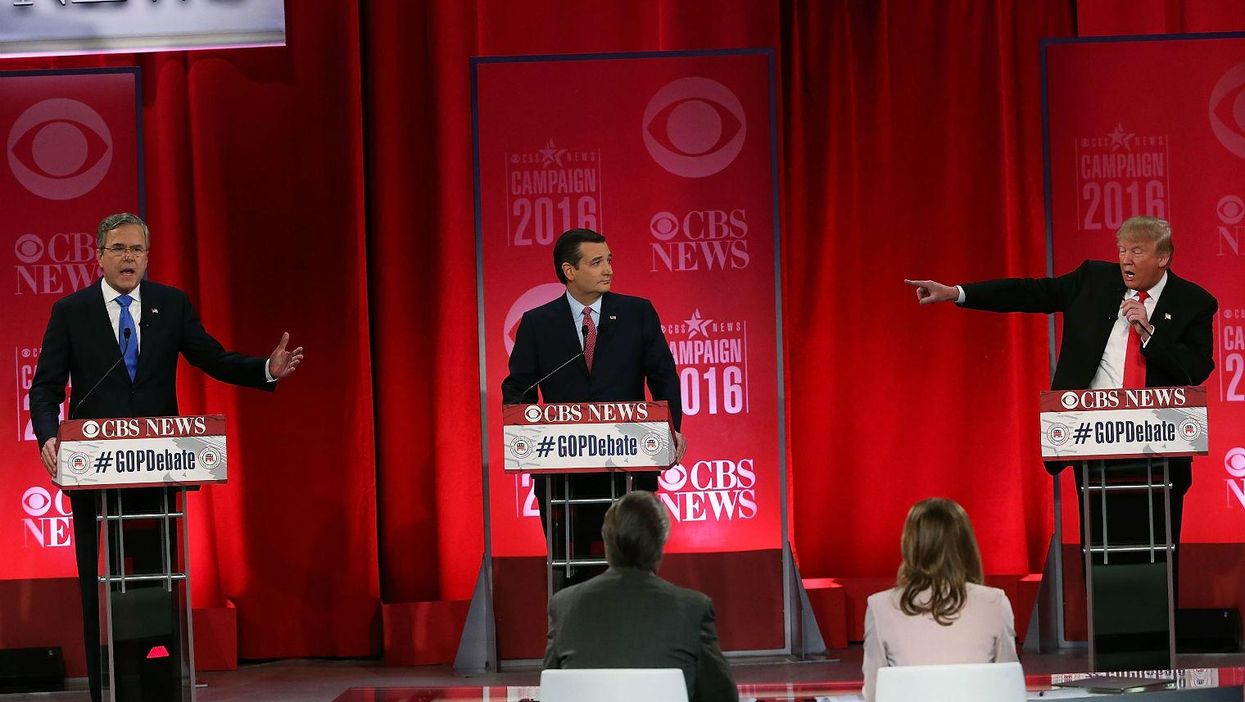 With the South Carolina primary just a week away, tempers are fraying among the remaining Republican presidential hopefuls.
While Donald Trump's temper yet again dominated Saturday night's debate, Senators Marco Rubio and Ted Cruz, vying with Trump at the front of the pack, got so fired up they started hurling jibes in more than one language.
Both hopefuls are first-generation Cuban-Americans, but have been criticised by Hispanic voters who think the candidates have forgotten their Spanish-speaking roots.
In an exchange over immigration reform, Cruz accused Rubio of appearing on Spanish-language television network Univision and supporting Barack Obama's 'amnesty' for non-citizens:
Marco went on Univision, in Spanish, and said he would not rescind President Obama's illegal executive amnesty on day one, I would rescind every single illegal executive action including that one.
Rubio interrupted:
I don't know how he knows what I said on Univision, because he doesn't speak Spanish. and second of all -
Only to be cut off by Cruz, in rather stilted-sounding Spanish:
[Speaking in Spanish] Right now, say it in Spanish. If you want.
Cue: weird whooping from the other candidates sharing the stage.

Anyway. As the GOP side of things gets ever tenser, over in the Democrat camp this is what Hillary had to say:
We need a president who can defend us from Republican policies.