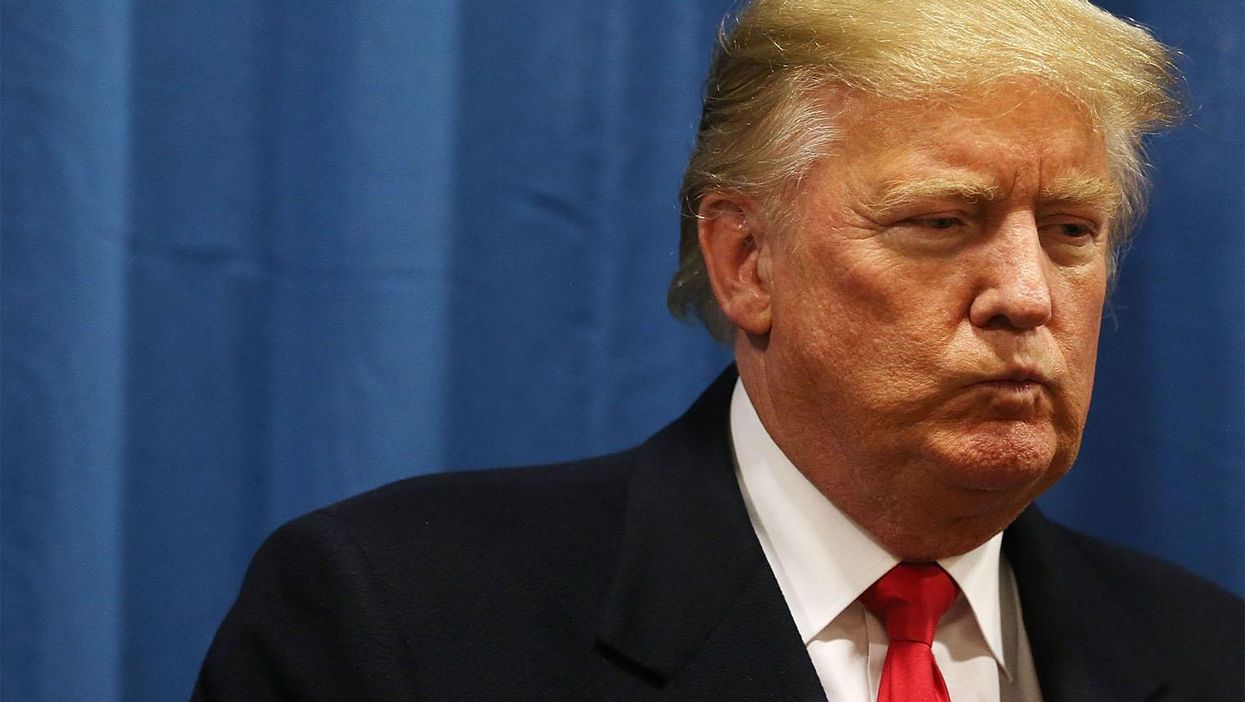 Donald Trump and Fox News have been engaged in quite the feud over the Republican nominee's threat to boycott a crucial televised debate this week.
With the Iowa caucus just days away, Trump said he would not attend a Fox News debate on Thursday because of presenter Megyn Kelly's position as moderator.
The network has since hit back by telling Trump that a politician does not get to dictate the terms of debate and that if he's expecting an easy ride as president then he has another thing coming.
Here's where it all started:
In a previous GOP primary debate, Kelly asked Trump a question regarding sexist comments he had made. Trump deflected the question and afterwards made a comment that Kelly had "blood coming out of her wherever" which appeared to joke that she was on her period.
Trump has since clarified that the comments were actually about her nose...
But then on Saturday, this happened:
The Republican frontrunner told CNN he would "probably" attend the debate, but that Kelly had "better be fair", and also that he did not like her because "she doesn't treat me fairly".
Fox News then hit back by poking fun at Trump
In a statement released to Mediaite:
We learned from a secret back channel that the Ayatollah and Putin both intend to treat Donald Trump unfairly when they meet with him if he becomes president — a nefarious source tells us that Trump has his own secret plan to replace the Cabinet with his Twitter followers to see if he should even go to those meetings.
Kelly also posted this tweet, quoting a senior political analyst at Fox:
A statement released on Tuesday by the Trump campaign has since declared he will not attend the debate and will now go to a fundraising event instead:
Unlike the very stupid, highly incompetent people running our country into the ground, Mr Trump knows when to walk away. Roger Ailes and FOX News think they can toy with him, but Mr. Trump doesn't play games.
Fox News then released another statement, which alleges Trump's campaign manager Corey Lewandowski made threats against network executives regarding Kelly.
In a call on Saturday with a Fox News executive, Lewandowski stated that Megyn had a 'rough couple of days after that last debate' and he 'would hate to have her go through that again.'

Lewandowski was warned not to level any more threats, but he continued to do so. We can't give in to terrorizations toward any of our employees.
Fox News has said Trump is "still welcome at Thursday night's debate and will be treated fairly, just as he has been during his 132 appearances on FOX News & FOX Business, but he can't dictate the moderators or the questions."