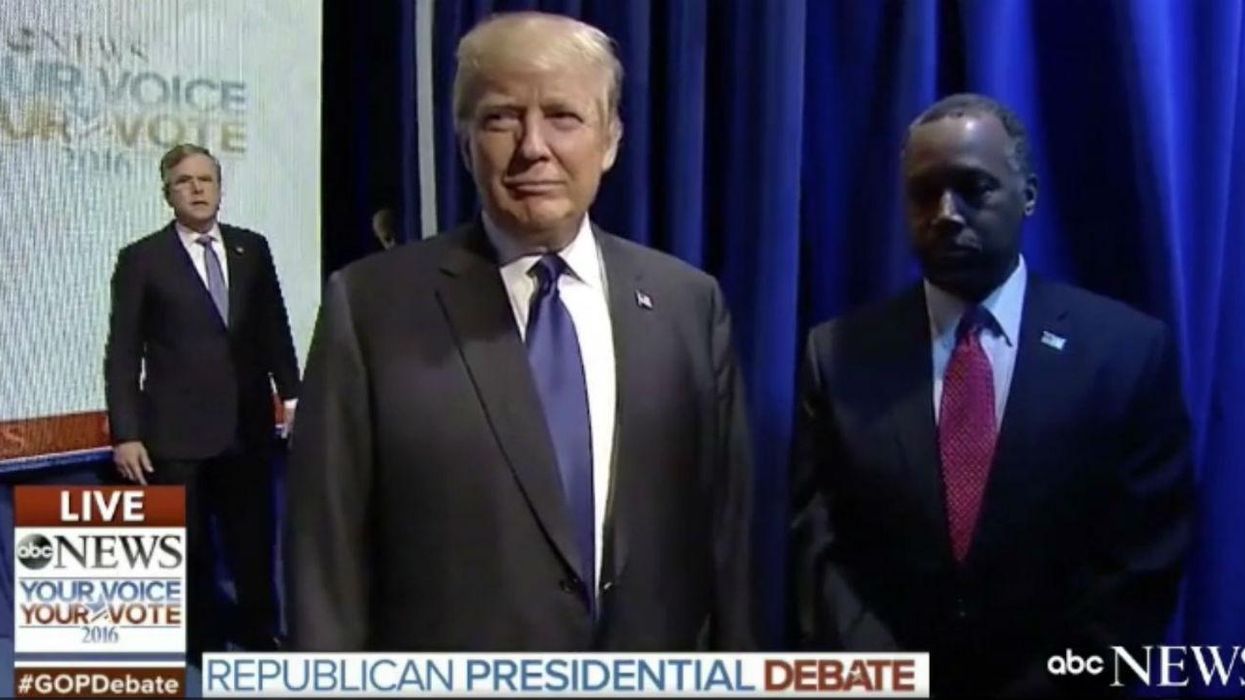 The leading Republican presidential candidates went head-to-head in New Hampshire on Saturday night just days before the state chooses its GOP nominee for the White House.
While Marco Rubio was roundly seen as the night's biggest loser and Donald Trump was surprisingly quiet (for once), one of the biggest talking points of the evening on social media was the incredibly botched start to the debate itself.
As the candidates were welcomed to the stage one-by-one, loud cheers from the audience meant that neither Ben Carson nor Trump appeared to hear their names called out by the debate moderators.
Ted Cruz looks on confused (Picture: ABC/YouTube)
What followed was an incredibly awkward couple of minutes as both men stood back-stage, albeit on camera in front of millions of people, as their rivals strolled past them looking increasingly confused...
Jeb Bush doesn't know what's going on either (Picture: ABC/YouTube)
As the ABC presenters finally called out the two candidates' names again, they appeared to think all men were on stage and sat down, only for strained cries of "what about Kasich?!"
Indeed, governor of Ohio, John Kasich, was still left standing back-stage alone...
Watch the whole thing below: