Tube stations can be stuffy, sticky and stifling, especially during the morning rush hour.
Well, if you're lucky enough to live (or work) in south London, your morning commute might be filled with cats.
Lots of cats.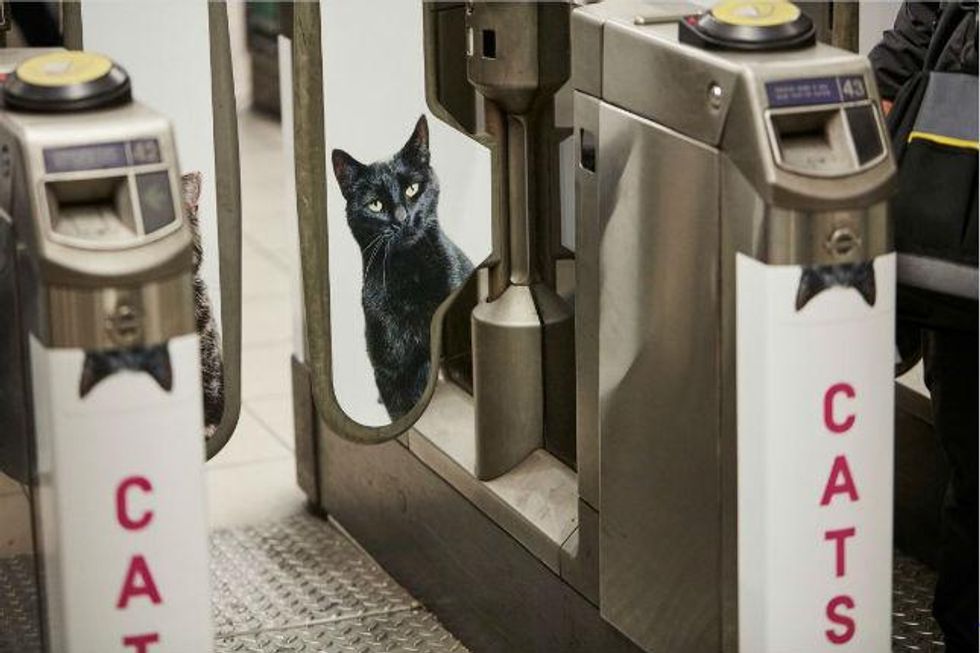 A campaign, affectionately named The Citizens Advertising Takeover Service, or Cats, replaced 68 adverts at Clapham Common Tube station following a successful Kickstarter which raised over £20,000.
Featuring cats from rescue charities Battersea Dogs and Cats Home and Cats Protection, the initiative was started by Glimpse, a new collective which aims to "use creativity for good."
Not that we're complaining about the cute felines...but why?
Glimpse founder, James Turner said:
We tried to imagine a world where public spaces made you feel good. We hope people will enjoy being in the station and maybe think a bit differently about the world around them.
Instead of asking you to buy something, we're asking you to think about what's really valuable in your life. It might not be cats, but it's probably something you can't find in the shops.
Some people, including one man who travelled from Virginia, US to see his cat on the poster, donated £100 to the campaign.
More than 30 volunteers were involved in the project, from raising the money, as well as designing and putting up the posters. The entire project took six months.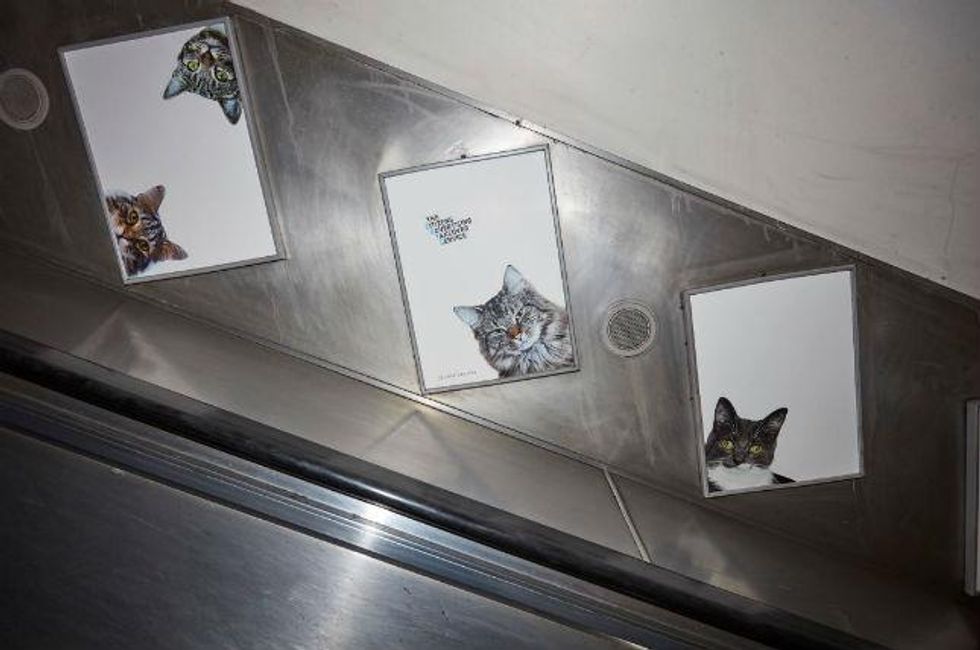 The takeover consists of ticket gateways, or 'catflaps', 54 escalator panels and 14 large posters and will be in place for the next two weeks.
The campaign was unveiled on Monday, and people are already excited about it.
Dog lovers are making a point though...
Fine. Here's the dog photo...
Images courtesy of James Turner and the Glimpse team
More: The countries with the biggest cat obsessions in the world
More: There is a cat hidden among these logs and you almost definitely won't find it, we're sorry