left: GIUSEPPE CACACE/AFP/Getty Images, right: Picture: EPA/ALESSANDRA TARANTINO / POOL
The First Lady and First Daughter have wore head coverings in the presence of Catholics, but they did not in the presence of Muslims.
Following the tradition of other diplomats, Melania Trump decided to forgo a head covering when she visited the capital of Saudi Arabia - a luxury yet to be extended to other foreign women, or the kingdom's female residents.
In 2013, Donald Trump criticised Michelle Obama for not wearing a head scarf in Saudi Arabia.
Diplomatic protocol dictates that as the spouse of a foreign leader, Melania was not expected by the Saudis to wear the covering.
On Wednesday, moving onto to the third leg of Donald Trump's world tour 2K17, the First Family visited Pope Francis, in Vatican City.
Visitors to Vatican City are asked to keep their shoulders covered, and their skirts below the knee. Head coverings are not expected of visitors to the papal state.
Melania Trump and Ivanka Trump did however, wear head coverings.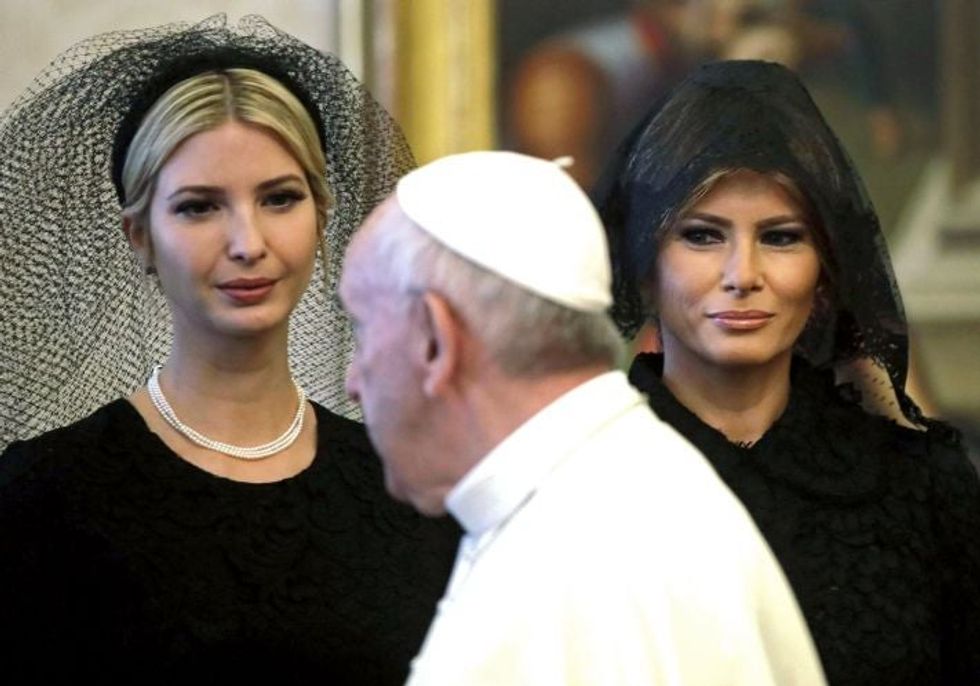 Picture: EPA/ALESSANDRA TARANTINO / POOL
Melania wore a mantilla - a lace head scarf in her audience with Pope Francis.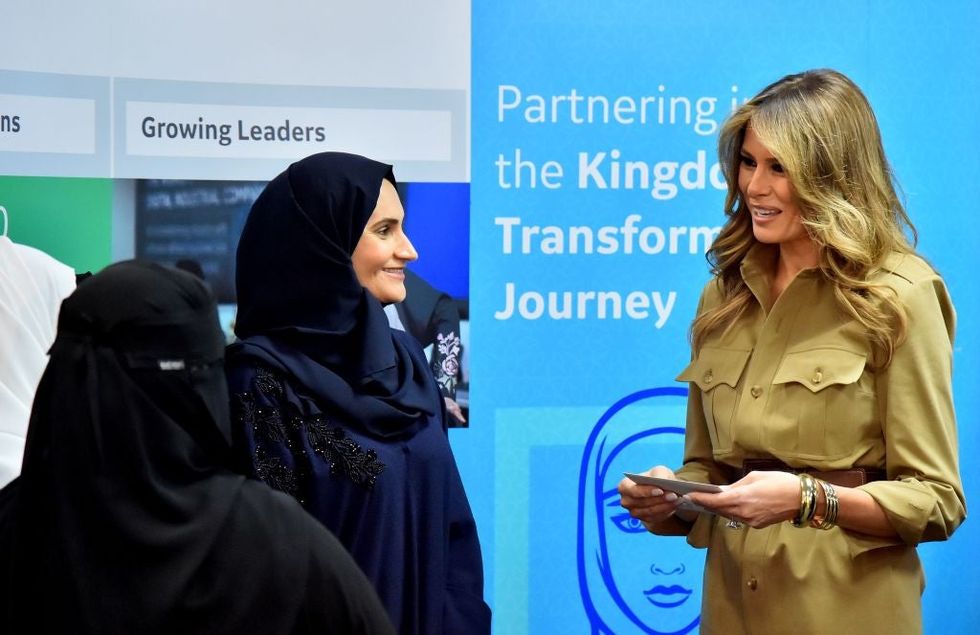 Picture: GIUSEPPE CACACE/AFP/Getty Images
During the presidential campaign of 2016, Pope Francis called the President's border wall policy 'not Christian'.
In the social and civil context as well, I appeal not to create walls but to build bridges, to not respond to evil with evil. To defeat evil with good, the offence with forgiveness. A Christian would never say 'you will pay for that.' Never.
At the time, Donald Trump responded by saying the Pope's questioning of his faith was 'disgraceful'.
During a debate with his opponent Hillary Clinton, Trump criticised her for accepting donations to the Clinton Foundation from Saudi Arabia.
His criticism cited the character of the Saudi Arabian regime:
These are people that push gays…off buildings. These are people that kill women and treat women horribly and yet you take their money.
Mr Trump recently signed off on a $100 billion Saudi arms deal.
HT The Week
More: The difference between Donald Trump and Barack Obama in two pictures