left: Debbie Hill/Pool/Reuters, right: GALI TIBBON/AFP/Getty Images
The exit to the Yad Vashem Holocaust memorial in Jerusalem is a sight to behold.
Emerging from the innards of the museum commemorating the genocide of Europe's Jewish population, visitors come out onto a breathtaking panorama of Jerusalem.
This symbolism usually has an extremely powerful effect on visitors, who often reflected in the Yad Vashem guest book.
In 2008, candidate and future President Barack Obama left this message in the book.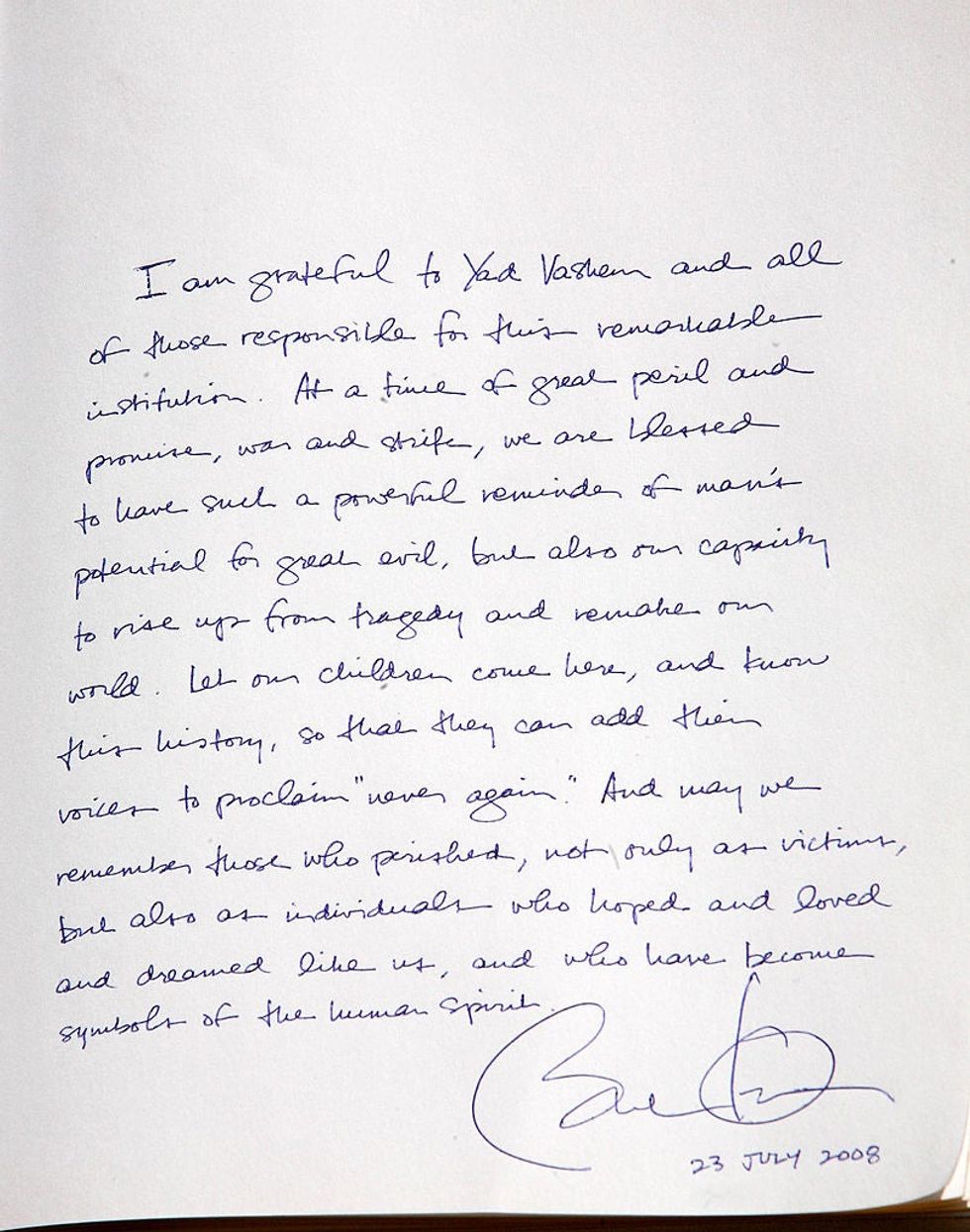 Picture: GALI TIBBON/AFP/Getty Images
In 2017, as part of his first trip overseas in the job, President Donald Trump also visited Yad Vashem and wrote in the guest book.
His message was much shorter.
Picture: Debbie Hill/Pool/Reuters
The Twitter community couldn't help comparing the message from the then Senator, to the one left by President Trump in 2017.
On the left, via @RaoulWootliff, the note Trump just left at Yad Vashem. 'So amazing!' On the right, the note Oba… https://t.co/rTXTmOST3c

— Matt McDermott (@Matt McDermott) 1495538062
Roaul Wootliff also shared the note left by Obama on a presidential visit he made there 22 March 2013.
This note was shorter than the one he'd left in 2008.
@realDonaldTrump @PresidentRuvi For context - this is Obama's message during his presidential visit in 2013 https://t.co/cpYOXgX5w8

— Raoul Wootliff (@Raoul Wootliff) 1495538545