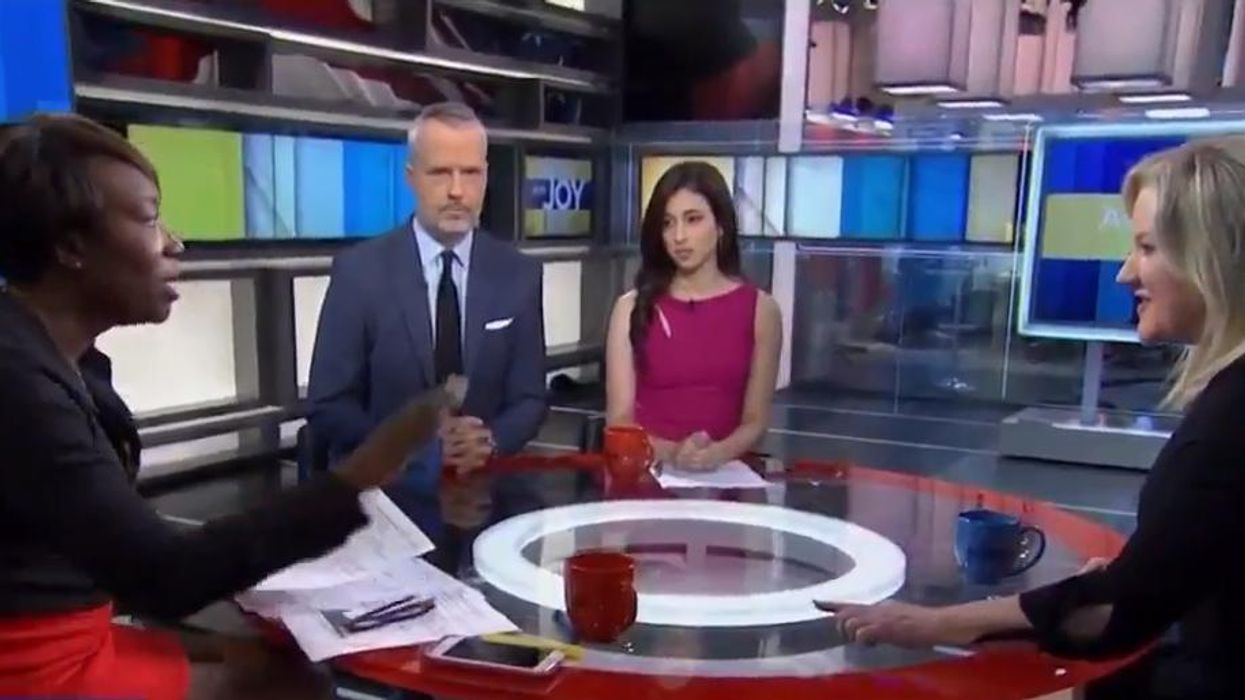 Twitter/ Screengrab
An American news anchor has been praised for her expertly executed take down of a Conservative journalist live on TV.
Joy Ann Reid who works for MSNBC was interviewing journalist Jen Kerns of the right-wing newspaper Washington Examiner on her show.
The two were discussing the Uranium One deal that was set-up with the Obama administration in 2010.
The flames of this argument have recently been stoked by President Trump in the past few days as he appears to attempt to deflect any focus on him coming out of the upcoming Robert Mueller indictments.
Mueller has been appointed to investigate any possible involvement that Russia might have had in the 2016 Presidential election.
The first three indictments have already been named with former Trump aides Paul Manafort, Rick Gates and George Papadopolous all facing charges.
In a series of tweets on Sunday, Trump seems to be trying to shift any attention directed at him towards his old rival Hillary Clinton, by alleging that there is a suspicious element to the Uranium deal that was never investigated.
There is little to no evidence about Trump's claims about this uranium deal but that hasn't stopped his supporters from trying to prove them.
That's exactly what Kern tried on MSNBC only to come up against Reid who had all her facts in check and was ready to unload them.
Watch the exchange below.
Watch @JoyAnnReid produce, shred, & confetti the receipts when Ex GOP Spokeswoman Jen Kerns starts with the Hillary… https://t.co/AiDxhdmNSs

— Greg Hogben (@Greg Hogben) 1509301129
Her precise dissection of Kern has earned widespread praise on Twitter.
@MyDaughtersArmy @RFFH @JoyAnnReid watch this @hollylottie88 @quietbatpeople https://t.co/Ei0FTrhHGA

— The Fleetles 🥴 (@The Fleetles 🥴) 1509310458
HT Twitter