On Sunday, an Australian newsreader missed her cue, panicked, and we were all able to relate to being caught off-guard.
Natasha Exelby, a freelance newsreader and producer at ABC24 went viral after the network cut back to her, while she was daydreaming.
The split second gaffe was quickly remedied and the show continued.
Despite this, rumours circulated that Exelby had been banned from future on air appearances.
An ABC spokesperson said in a statement:
Natasha Exelby is a casual contributor, not a staff member. She has been booked for occasional on-air shifts when needed, and also does other occasional shifts for the ABC News channel.

Contributors work out their shifts with managers on a per needs basis. Details of individuals' shifts are confidential to them and not something the ABC publicly comments on.
The channel's director of news, Gaven Morris, also issued a statement, affirming that Exelby had not been 'banned', 'barred' or 'fired'…
While she is not currently doing any on-air shifts, this will be subject to normal performance management
Despite this, many of Exelby's colleagues and fellow newscasters shared videos of their bloopers in solidarity with their comrade.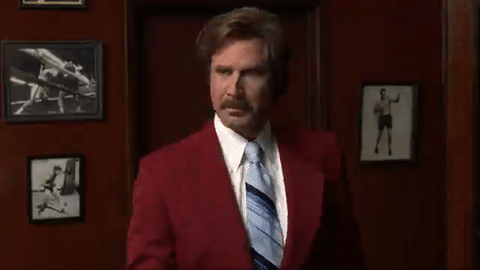 They used the hashtag #PutYourBloopersOut.
Presumably the end of that hashtag is "for the lads".
Here's some of the best skeletons hiding in TV presenters' respective closets.
On Monday Exelby tweeted her gratitude for the support.