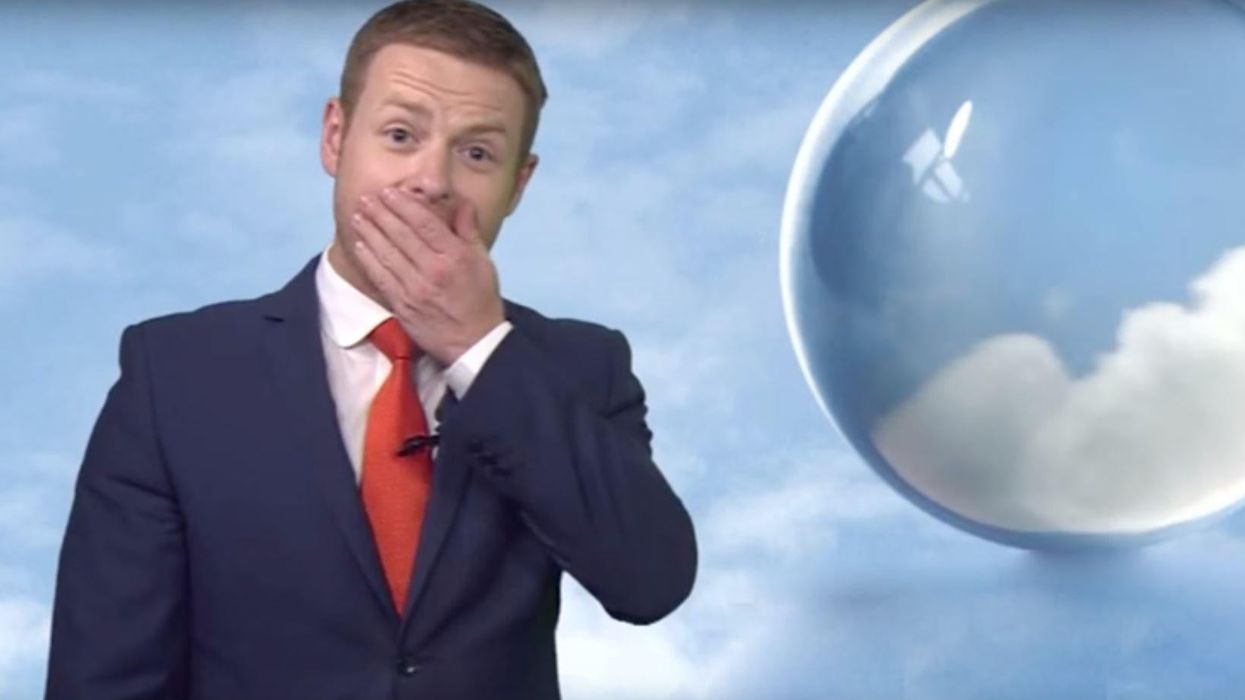 Tomasz Schafernaker was forced to abandon an early morning shipping forecast on BBC Radio 4 after suddenly falling ill.
Audio of the incident uploaded to YouTube reveals the BBC weatherman struggling to get his words out before muttering "excuse me" and leaving the studio. Moments later one of his colleagues came on air to apologise for the mishap.
You can listen to the clip below:
While the incident occurred at the beginning of December, it wasn't until this week that it gained wider attention.
Several viewers took to social media at the time to express concern. Some even suggested he may have been hungover and asked him if it was the night after the Christmas party.
Taking to Facebook at the time, Schafernaker explained:
Thanks for all the messages asking how I am this morning. Let me assure you that all is well. During the early morning shipping forecast I felt a bout of sickness coming on so I had to quickly jump ship and my colleague stepped in.

Apologies for any distraction! 
His agent has been quoted as saying:
Tomasz was taken ill during an early morning shipping forecast following a long and demanding night shift on 4th December. Fortunately he handled the situation professionally and made a full recovery.
The BBC refused to comment.