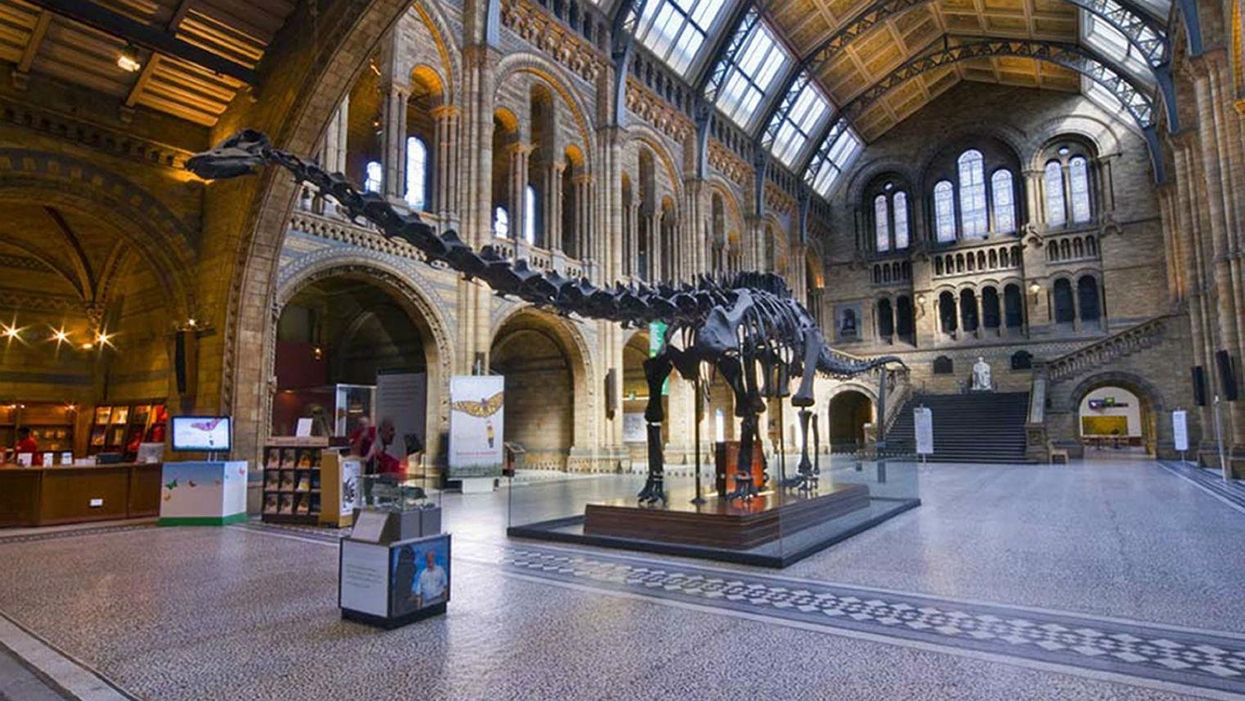 The Natural History Museum has sparked anger, fear and downright despair for unveiling plans to move its iconic Diplodocus cast from its central hall.
From the summer of 2017, the cast, affectionately known as 'Dippy' and which has been in Hintze Hall for 35 years, will be replaced by a skeleton of a blue whale suspended from the ceiling, as per the below artist's impressions.
The Natural History Museum said the decision was made to give an "immediate, impactful" introduction to the museum.
As the largest known animal to have ever lived on Earth, the story of the blue whale reminds us of the scale of our responsibility to the planet. This makes it the perfect choice of specimen to welcome and capture the imagination of our visitors, as well as marking a major transformation of the museum.
Sir Michael Dixon, museum director
So far, so sane?
Nope.
In answer to that last tweet, the petition is here.
To reiterate, the Diplodocus cast (yes, it's not a real fossil), will either go on a nationwide tour, be re-cast and put on permanent display in the museum's grounds, or find a permanent home in the dinosaur exhibition at the museum.
In addition, the Hintze Hall is a relatively dynamic space, for a museum full of fossils.
1892
1895
1901
1902
1910
1924
Nevertheless, we've asked the Natural History Museum if the groundswell of opposition to their plans would make them reconsider the decision to 'retire' Dippy.
More: [Did an asteroid really, really kill the dinosaurs?]2
More: [A new dinosaur has been discovered and it's really, really big]3