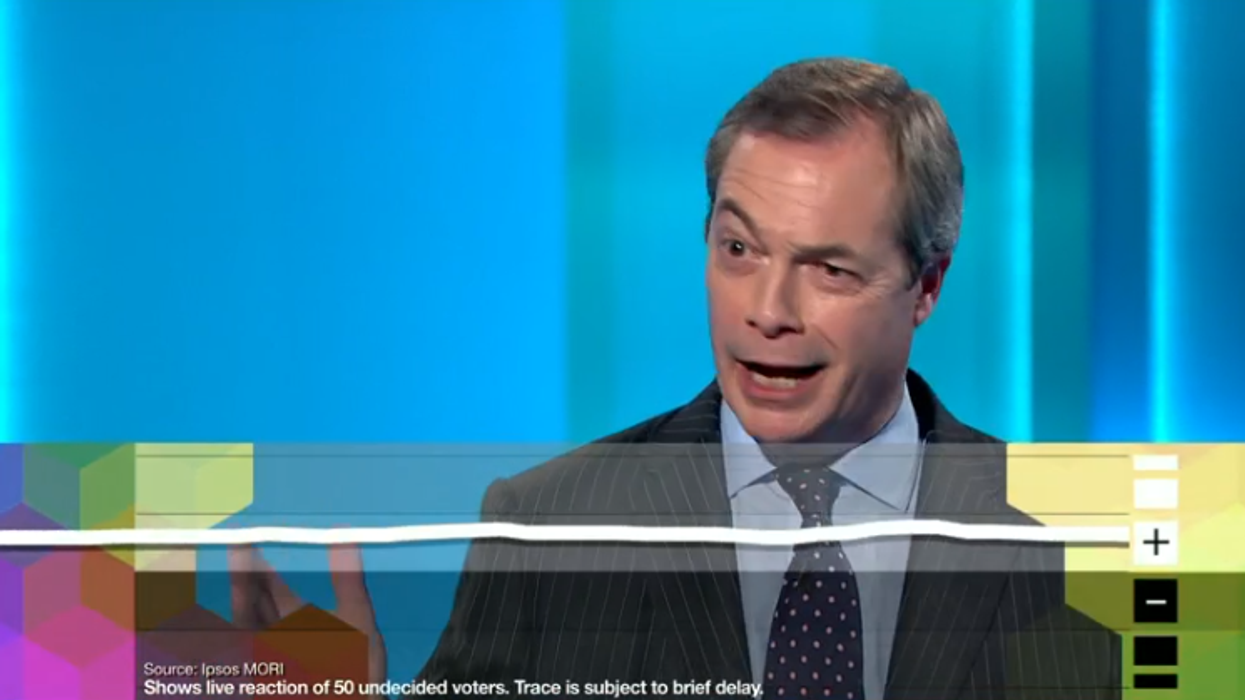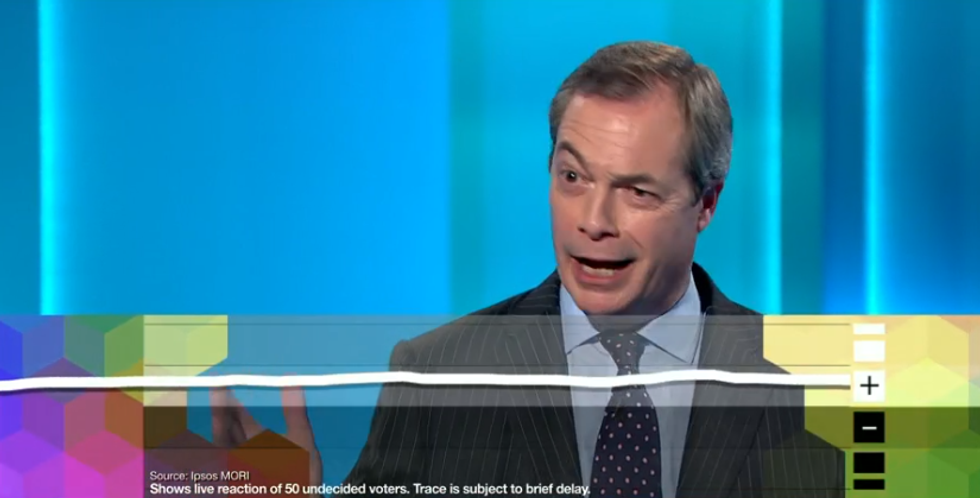 Nigel Farage interrupted Plaid Cymru leader Leanne Wood during tonight's seven-way leaders debate, telling her "let me get real".
As Wood tried to counter Nick Clegg's point about cutting the deficit, Farage shouted:
The books aren't balanced. We've got a £90bn deficit. What's going on here? Let me get real. Please.
Clegg then told him "the deficit's halved", to which Farage replied: "No it hasn't. It's doubled."
You can see a Vine of the moment below: