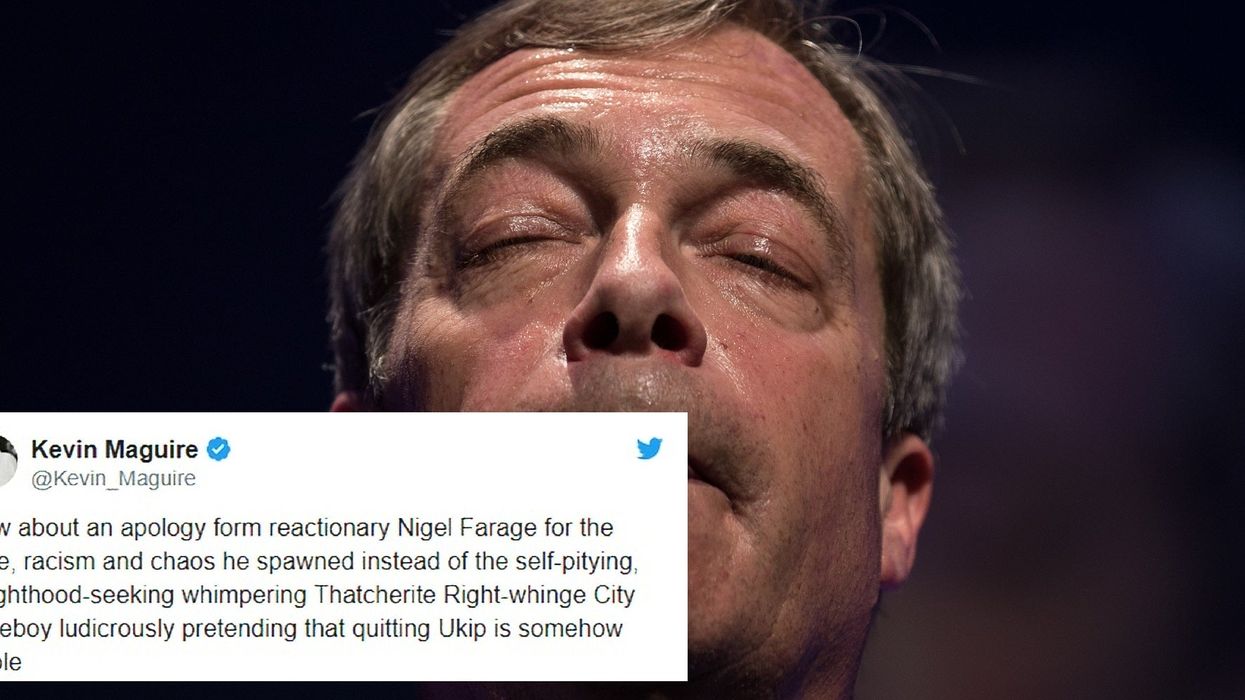 Getty
Former UKIP leader Nigel Farage has announced that he has quit the party, a little more than two years since resigning as leader following victory in the EU referendum.
Quitting UKIP after 25 years, Farage said that the party is now unrecognisable because of its "fixation" with anti-Muslim policies. He said he was disappointed by party leader Gerard Batten's decision to appoint the far-right campaigner Tommy Robinson as an adviser. Farage said this close association with Robinson was likely to "inspire violence and thuggish behaviour".
He wrote:
My heart sinks as I reflect on the idea that they may be seen by some as representative of the cause for which I have campaigned for so much of my adult life

The very idea of Tommy Robinson being at the centre of the Brexit debate is too awful to contemplate.

And so, with a heavy heart, and after all my years of devotion to the party, I am leaving UKIP today. There is a huge space for a Brexit party in British politics, but it won't be filled by UKIP.
Naturally, given Farage's role in stirring up anti-immigrant sentiment, which grew to a crescendo in the EU referendum campaign, people are not impressed by his statement. Twitter users didn't hold back, that's for sure.
Responding to Farage, UKIP leader Gerard Batten said that Farage's "spirit" left the party some time ago.