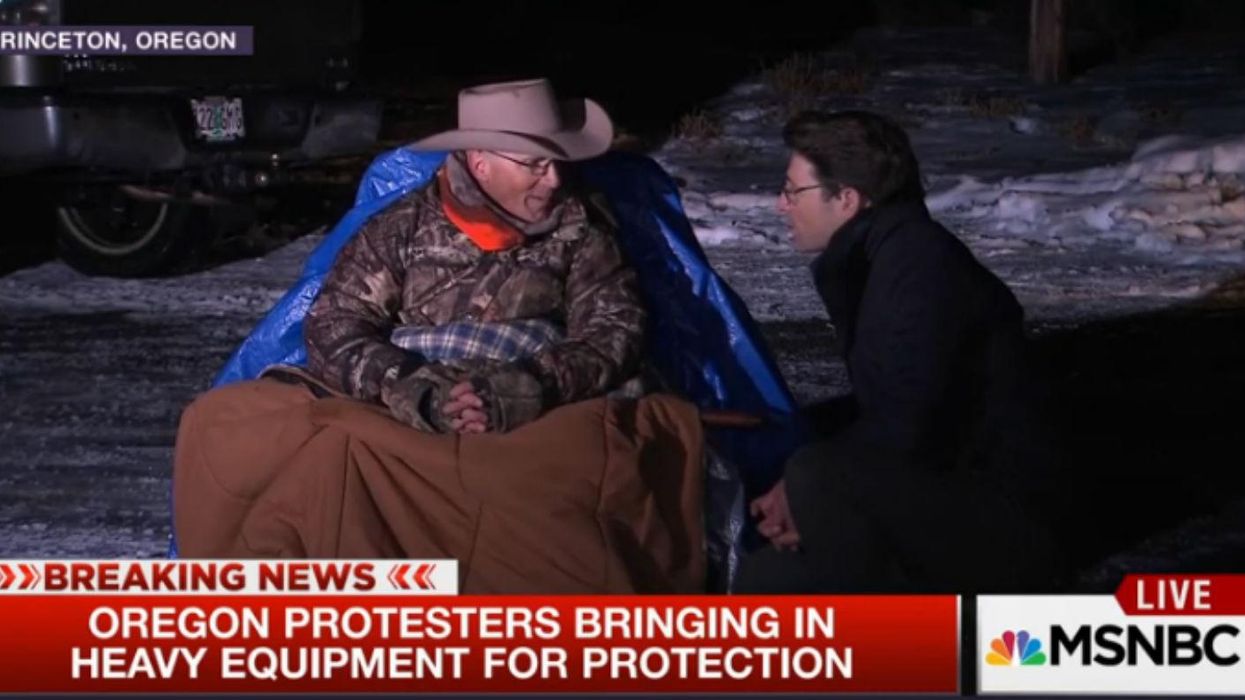 One of the Oregon militia has died and six others arrested after a shoot-out with police and the FBI at the remote wildlife reserve.
Several members of the group are still in situ in what is now a 26-day-long protest against the "tyranny" of government

Robert 'LaVoy' Finicum, 55, a rancher from northern Arizona, died of gunshot wounds late on Tuesday, local media reports. He first got involved in anti-fed protests because of an annual $1,126 grazing fee

The media had nicknamed him 'Tarp Man' for a series of interviews he conducted sheltering under blue tarpaulin with a gun in his lap (he told MSNBC he'd "rather die" than be arrested)

Leader Ammon Bundy was among the members taken into custody
One man (pictured above) armed with a pellet gun and driving under the influence was arrested on his way to the reserve, after being stopped by police and telling them he was there to "help with killing federal agents". He was

Jon Ritzheimer, who got angry about being sent dildos, turned himself in later that night
The remaining members of the group have said they will end the stand off if New Jersey governor Chris Christie comes to the reserve and wins a sumo wrestling match against this guy:

We actually couldn't make this up if we tried.