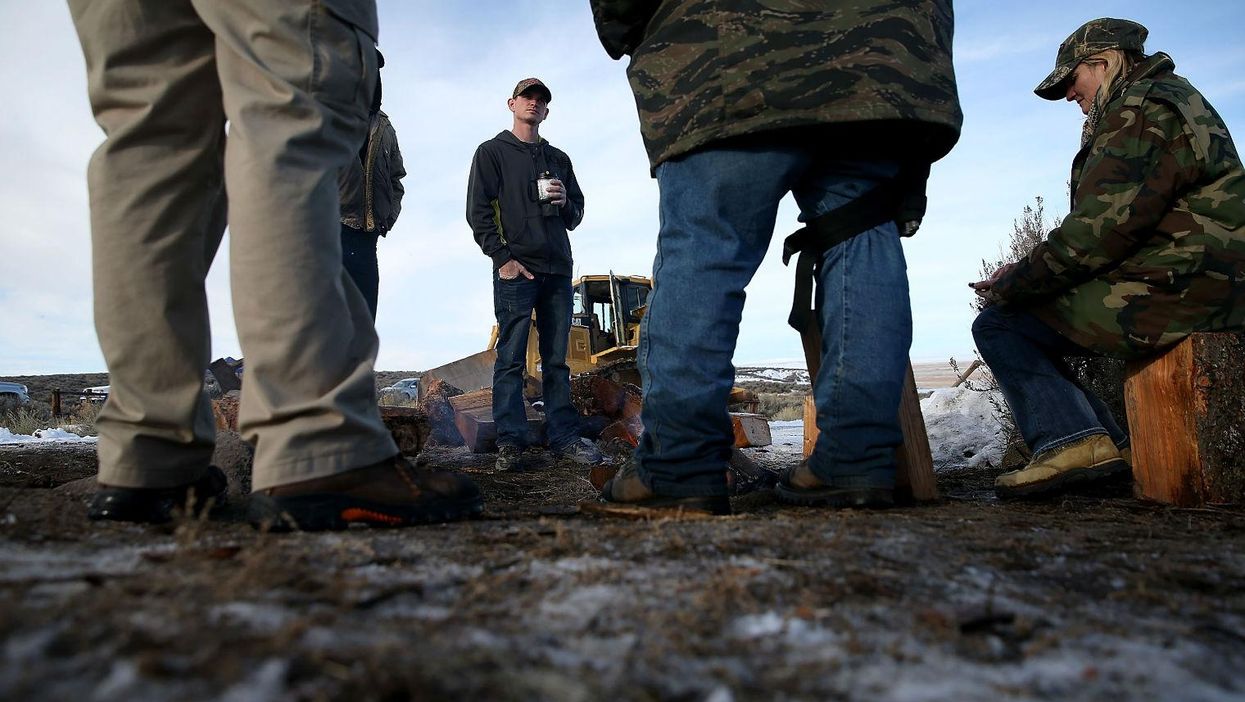 Unbelievably, two weeks on, there are still around a dozen armed, cold, hungry people illegally occupying buildings in a remote Oregon wildlife reserve as a protest against "government tyranny".
The surprisingly ill-prepared squad vowed to hunker down for as long as it takes, but their fight is being sustained by care packages since the group put out calls for warm clothes, cigarettes and two different types of cheese. Eggs were also listed as "needed badly".
The group has not taken kindly to joke presents though, like all these dildos (which some might say were quite thoughtful, since there's not much to do there):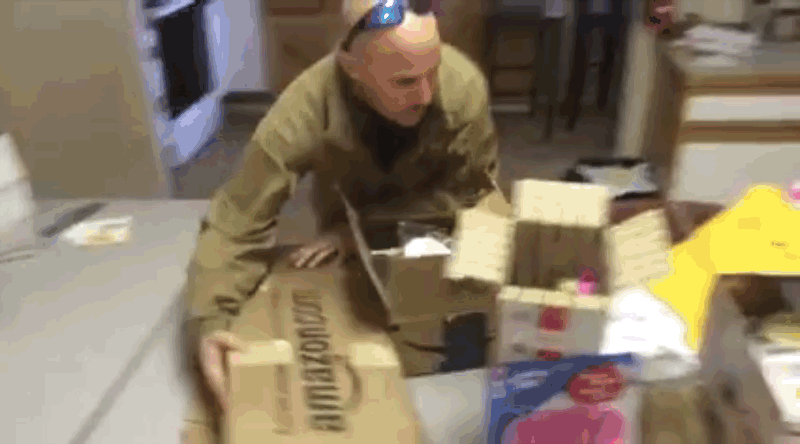 Tensions are running high. Nerves are fraying.
And two members of the besieged group clearly decided they couldn't take it anymore, taking federal vehicles on a joyride emergency run to the nearest Safeway.
Apparently, 62-year-old Kenneth Medenbach was arrested while sitting in a federal vehicle in the Safeway carpark.
From The Oregonian:
[Medenbach] was arrested in the Safeway parking lot in one vehicle bearing federal government license plates. A second federal vehicle was parked next to him, but the man police suspect of driving that into town already had gone into the grocery before police arrived.

Both vehicles — a pickup and a passenger van, bore door signs reading "Harney County Resource Center." That's the new name occupiers have given to the bird sanctuary they occupy, which is about 30 miles southeast of Burns.
Talking Points Memo reported this week that police have said that the militia are actually free to come and go as they please - it's just the squatting that is breaking the law.
Which means this bizarre stand-off could actually last a lot longer than initially expected.
HT: Gawker