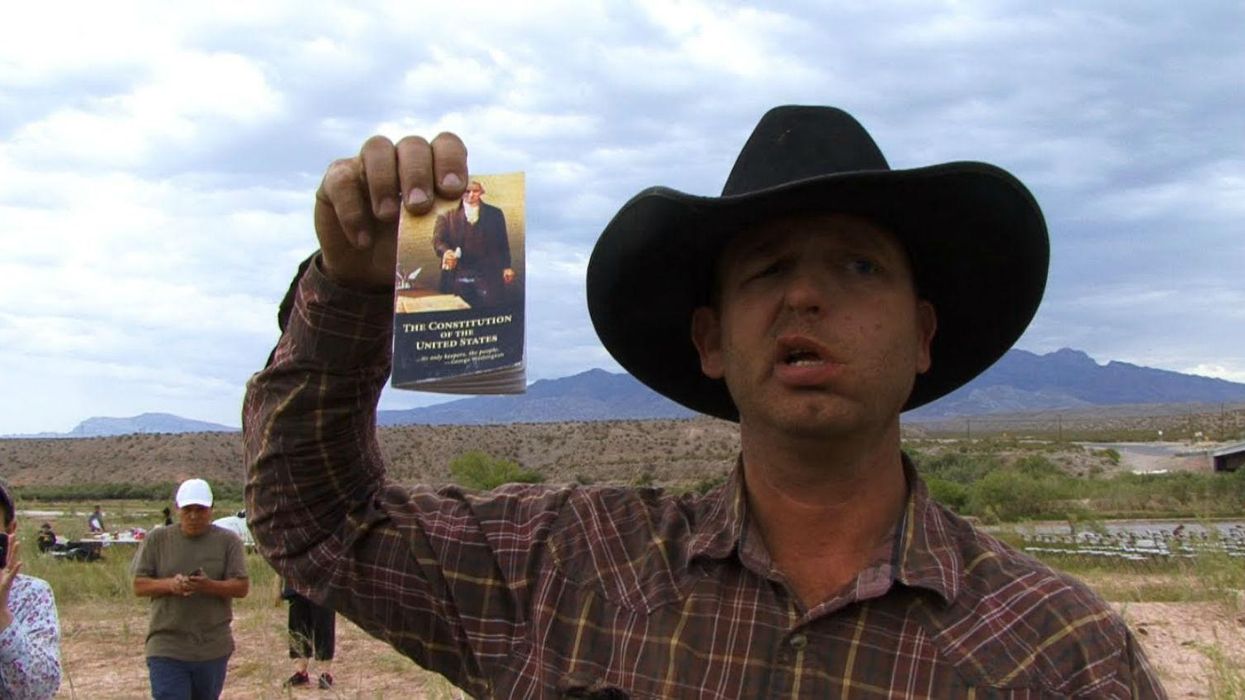 Since a group of around a dozen armed militants took over a federal building on a remote wildlife reserve in Oregon to protest government "tyranny" earlier this month, the public's response has been less than sympathetic.
The "militia" may well be a little peckish and cold, but at least they have now have plenty of lube to accompany all the dildos they've been sent in the post.
On Thursday, Max Temkin, a Chicago-based designer, posted to Twitter his order of a 55-gallon drum of person lubricant, which he kindly sent to the group many have claimed are domestic "terrorists".
It cost Max more than $1,000 and people have been very keen to show their support for the cause.
Max sent the package to help with the plethora of sex toys that were sent earlier this week.
The militia had previously called for blankets and snacks while it remains armed and dangerous occupying federal lands in Eastern Oregon in protest of an ongoing dispute between state and man.
"Patriot" Jon Ritzheimer got quite upset about all the dildos he received earlier this week. News of the lube's arrival is not yet confirmed.
Hopefully he enjoys eating his gummy penises while he waits for the delivery...