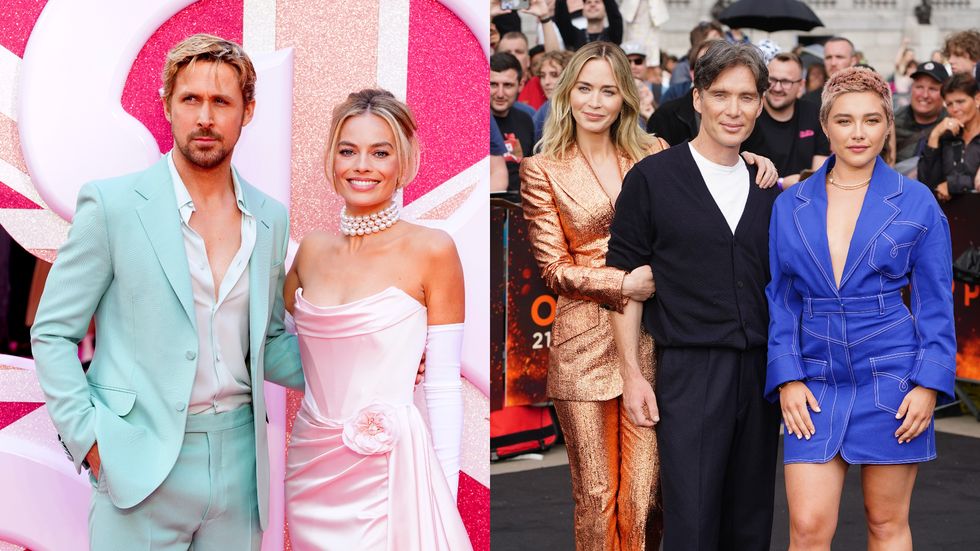 Moviegoers across the country have purchased back-to-back cinema tickets for the "Barbenheimer" release day, with an Oxford researcher saying he will be treating Barbie as "dessert" to Oppenheimer.
With both films hitting cinemas this Friday, eager cinemagoers have made plans to watch the diametrically opposed blockbuster films – nicknamed together as Barbenheimer – back to back.
Debate has ensued on social media over which movie should be watched first – director Greta Gerwig's comedy on the famous doll or Christopher Nolan's biographical thriller on physicist J Robert Oppenheimer and his role in developing the first atomic bomb.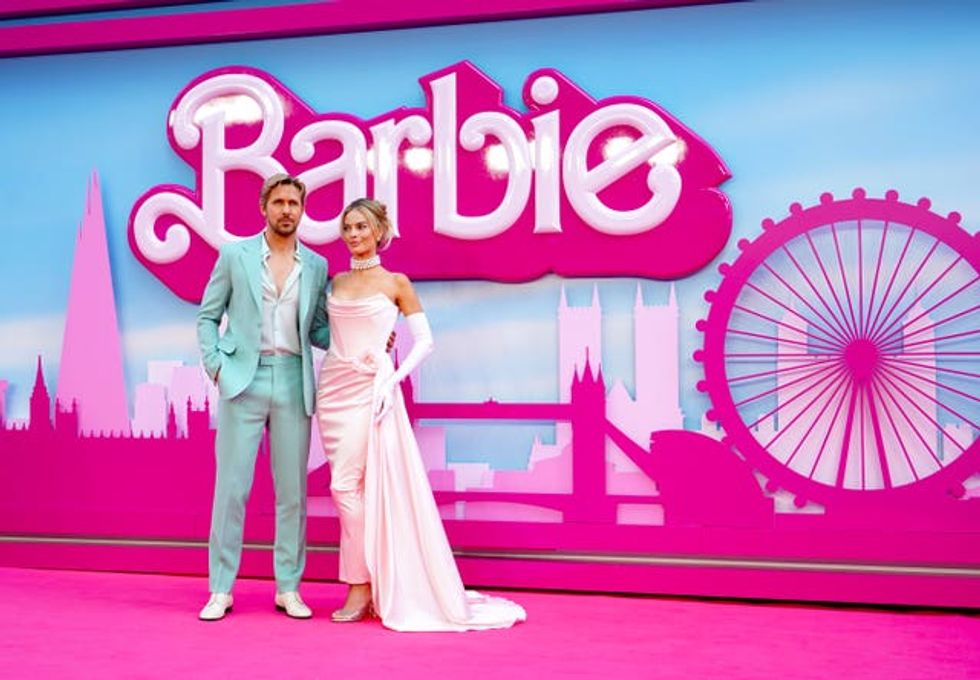 Ryan Gosling and Margot Robbie at the European premiere of Barbie in London (Ian West/PA)PA Wire/PA Images - Ian West
Sander Wagner, a 40-year-old researcher from Oxford University, told the PA news agency that Barbie would be a "dessert" after watching the more intense Oppenheimer.
He said: "Oppenheimer's probably the more heavy movie that, from everything I've heard, takes a bit of digesting.
"I think Barbie is a fun movie to watch after a drink and it works much more like a palate cleanser or dessert."
Mr Wagner and his girlfriend will watch Oppenheimer with friends in Oxford.
"After that, we'll have probably one or two drinks and dinner at a bar and then we'll head back to the movie theatre and watch the 9pm Barbie performance," he said.
Fellow moviegoer Matt Durrant, a 29-year-old HR manager from south-east London, shared the view that the Barbie film should be watched second.
"I would prefer to finish off with a lighthearted thing, because the idea is that I think we're going to go to the pub," he told PA.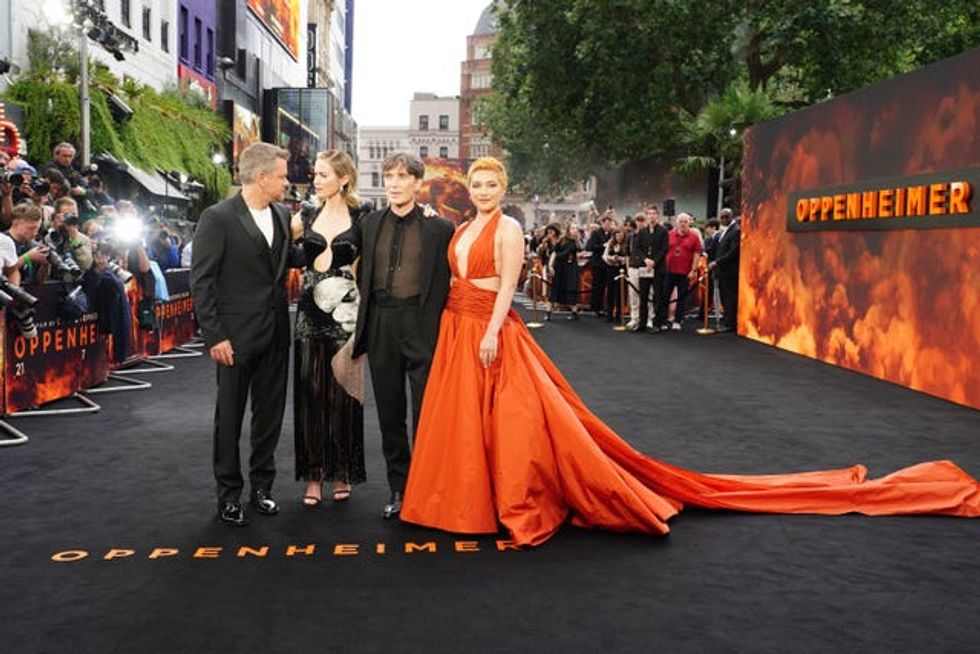 Matt Damon, Emily Blunt, Cillian Murphy and Florence Pugh arrive for the UK premiere of Oppenheimer (Ian West/PA)PA Wire/PA Images - Ian West
Outlining his Barbenheimer plans, he said: "I work for one of those very lucky companies where we get Friday afternoons off in the summer so the idea is that a group of workmates are going to go to the cinema.
"We're trying to do it back to back. I'm not sure it's really figured out but we hope with the timings of the ads and everything that it'll work out.
"I think it's quite funny how they're both out at the same time and I think that's kind of part of the appeal for why we're going to see them at the same time.
"It's got a lot of hype and I think lots of people just haven't been back to the cinema since the pandemic.
"It's good to support the arts but also, the only thing I've seen since the pandemic in the cinema was the Bond film so it feels a bit like a homecoming for the cinema."