AFP/Getty Images
The Malian migrant who has been hailed a hero, and has earned the nick name the Paris Spider-Man, has started an internship with the fire brigade in the French capital.
On Tuesday, Mamoudou Gassama, a 22-year-old migrant who had been living in France illegally, became internationally famous after a video of him scaling a high rise building to save a four year old boy dangling from a balcony went viral.
The incredible footage shows Gassama apparently exhibiting superhuman strength as he scales the Paris tower block to rescue the boy, who was dangling by his fingertips on its edge.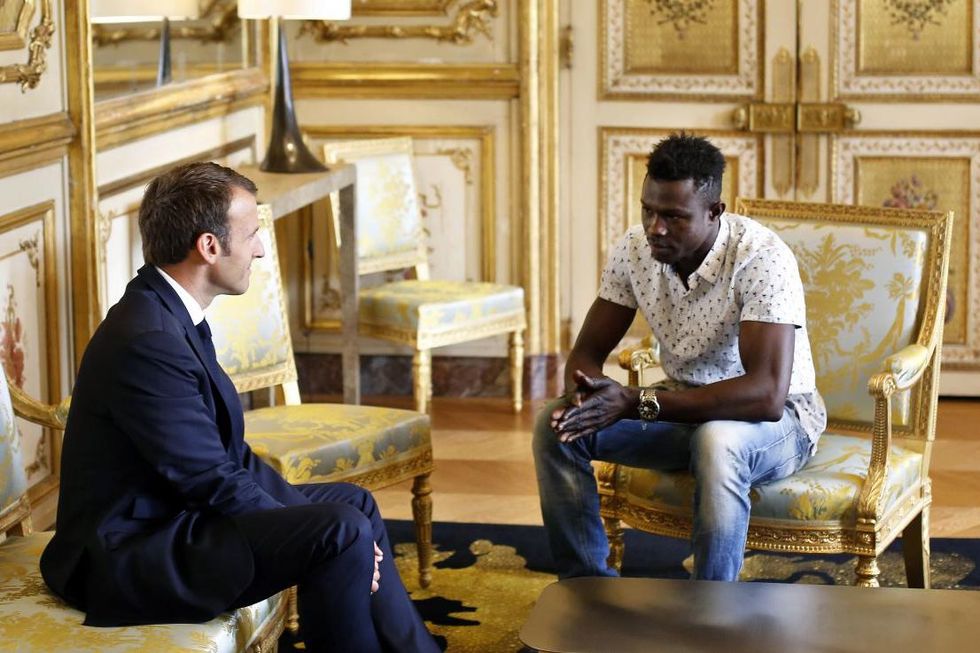 Picture: AP
It has since emerged that the boy's father was distracted and wasn't home because he'd been too busy playing Pokemon Go while out shopping.
The incredible feat of bravery was rewarded by President Francois Macron, who gave Gassama honorary French citizenship, and a job in the fire brigade.
After Gassama's papers were fast tracked on Tuesday morning, he went to a fire station to sign up for a 10-month internship with the fire rescue services, which will pay him around €600 (£525) a month. He will receive French citizenship within around three months, reports The Guardian.
Praise has been unanimous for Gassama, but after President Macron invited him to the Elysee Palace on Monday, and awarded him a medal for bravery, charities working with migrants have accused the president of hypocrisy.
Claire Rodier of GISTI, which supports immigrants, told Agence France-Presse:
There's a bit of hypocrisy or cynicism.
She noted the contrast between the treatment of Gassama and the government's general policy towards migrants:
There is a contrast between the repressive policy of this government against migrants and those without documents.
British MP David Lammy was also quick to point out the contrast. Taking to Twitter, he wrote:
This is a wonderful story but I don't think that "migrants" should have to behave like superheroes before they are treated like human beings.
This is a wonderful story but I don't think that "migrants" should have to behave like superheroes before they are… https://t.co/yW9b0GNoWO

— David Lammy (@David Lammy) 1527519003
France has also just ordered the the forced closure of several migrant camps in Paris. More than 2,500 people will be left homeless by the mass clearance in the city's 19th arrondissement, reports the AP news agency.