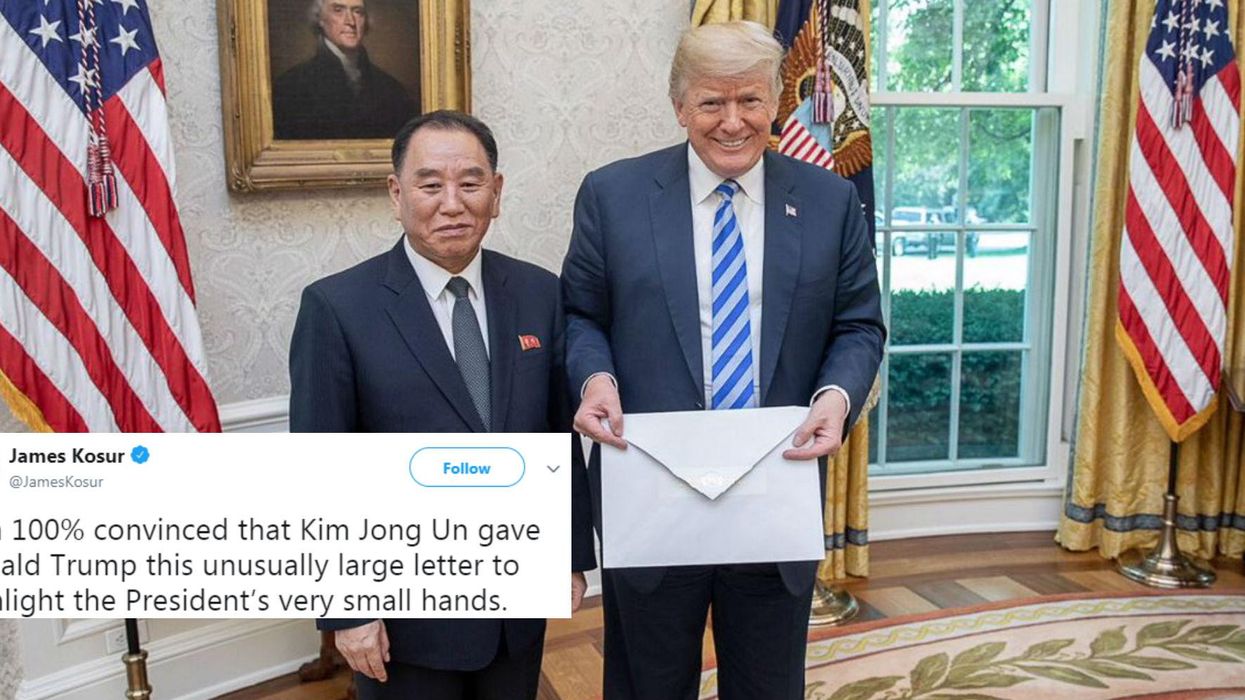 White House / Twitter
There has been widespread speculation on Twitter that the large envelope that Kim Jong Un sent to Donald Trump in the post is to highlight his 'tiny hands'.
Pictures have emerged of the strangely large envelope delivered to the President by a senior North Korean messenger on Friday.
Since the letter's delivery, the nuclear summit between the US president and Kim Jong-un is back on.
Official images released by the White House showed that the document is nearly the size of a folded broadsheet newspaper.
People on social media were quick to wonder whether the envelope's size was intended to mock Donald Trump.
There was also confusion about whether the president had actually read the letter or not. Speaking to reporters, he seemed to suggest that he'd read the letter, but soon after he said that he hadn't.
Many picked up on the apparently incongruous statements.
Later on Friday, deputy White House press secretary Hogan Gidley confirmed that Mr Trump had read the letter, but he did not reveal its contents.