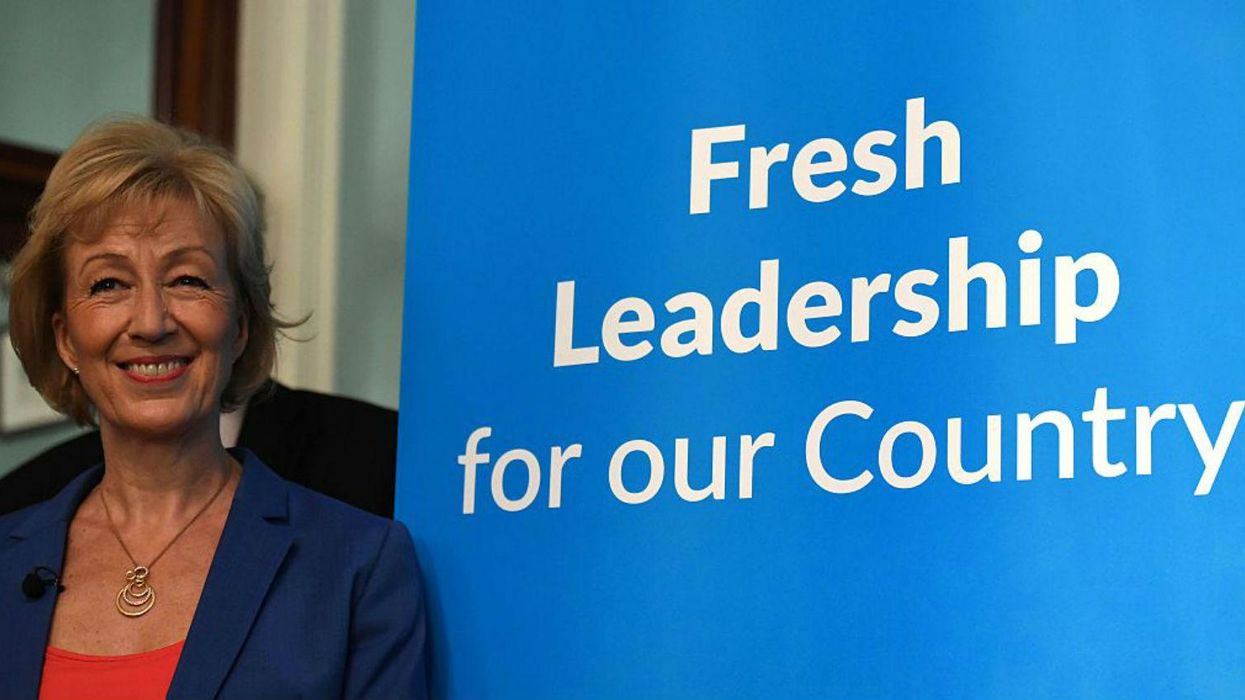 Andrea Leadsom, Tory? Yes. Future Prime Minister, quite possibly. Chef? Erm.
In recent days the Tory leadership candidatehas been accused of embellishing her CV and overstating her importance in order to compete with her rival the relatively more experienced home secretary Theresa May. Mysteriously Leadsom has missed off one particular skill that Indy100 can exclusively reveal is beyond doubt: cooking.
People are sharing a bizarre post from her 2006 Working for you website from when Leadsom had been selected from the Conservative A-list to stand in the newly created seat of South Northamptonshire. Prior to this she'd been defeated in Knowsley South in the 2005 general election. What was missing from her campaign? A recipe. Clearly. It's obvious. Come on Andrea. Get to it.
The self described "Tory Mum" gives her recipe for a perfect British Society shows it doesn't take much time and all the ingredients can be found in any of your local Massive-Generalisation outlets.
Here's the recipe for any of you want to try this at home:
Take one cup of Anglo Saxon determination;
Mix with a jugful of Muslim respect for the family;
Stir in a pinch of traditional Asian modesty;
Whisk with two tablespoonsful of military respect for authority;
Serve on a bed of East European work ethic;
And enjoy with a full glass of British belief in the freedom of the individual!
Picture: Screengrab/AndreaLeadsom.com
This isn't just bizarre, it's also really bland.
At the foot of the recipe, Leadsom provides an "explanation" for some of these ingredients. It's actually very serious. So stop smirking.
There is a serious point here - we in the so called 'Western civilisations' have so much to learn from other cultures, and they would stand to gain so much by learning from ours. We don't have all the answers - far from it... but nor do any other culture or religion. It's only by mutual respect, a willingness to learn and the courage to live together that we will build a better life for our children.
The sentiment here is multicultural, a far cry from the campaign she would conduct a decade later on behalf of Brexit. "Taking our country back" (still to find out exactly from whom we're all taking it back from) doesn't really chime with this pledge to build a life for our children. This dates the recipe without knowing it's 2006, given the spike in attacks on anyone who doesn't seem "Anglo-Saxon" since Brexit.
For reasons passing understanding this post has "zero comments"
Picture: Screengrab/AndreaLeadsom.com
Leadsom is one of two candidates chosen by Conservative MPs to be sent to party members in the country for a vote. She might be the next Prime Minister. The phrase "recipe for disaster" refuses to stay out of this.