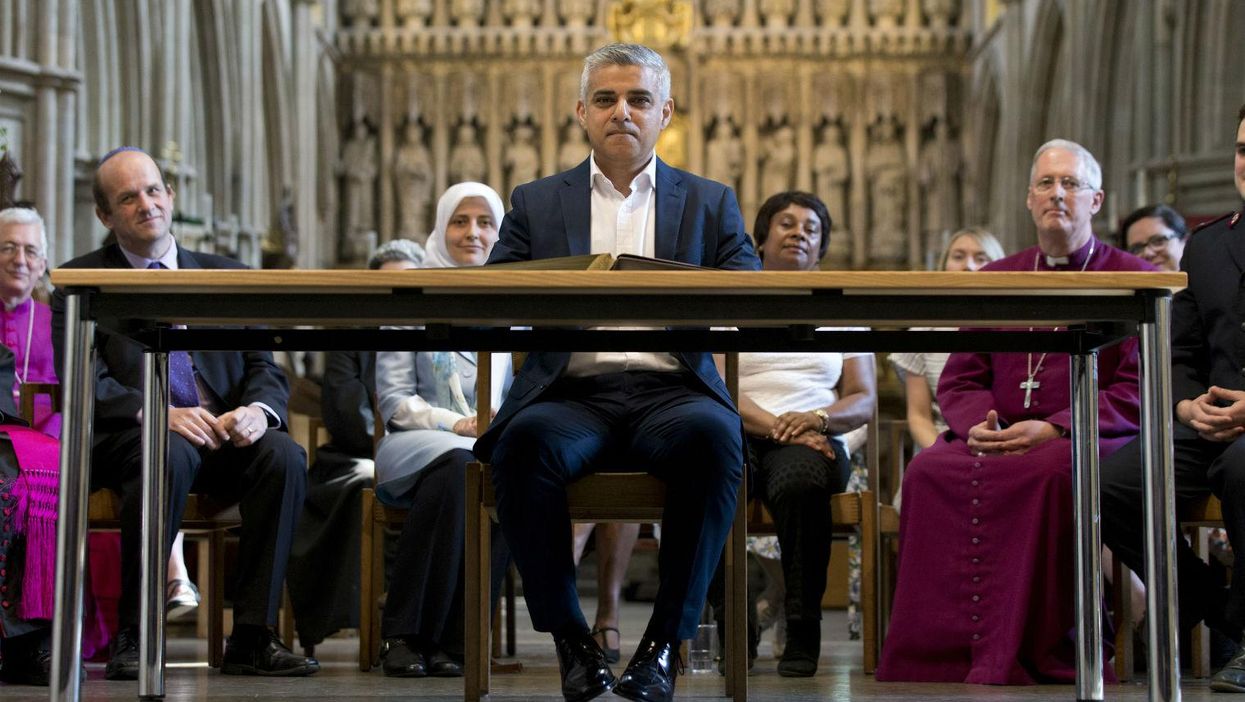 Labour's Sadiq Khan became the new Mayor of London this week with a decisive 57 per cent of the vote, and he's already making waves.
It hasn't been an easy time for Khan: he had to contend with allegations of connections to religious extremism during Tory rival Zac Goldsmith's campaign, which was criticised for its use of "dog whistle racism."
Khan's election, however, has been hailed as a sign of how diverse and tolerant London is as a city.
A snippet from an interview Khan gave to the Evening Standard in May 2015 has resurfaced which is also testament to his desire to give...
...Every single Londoner the opportunities that our city gave to me and my family.
Speaking about becoming a member of the Queen's Privy Council in 2009, Khan told an anecdote from the swearing in ceremony, which involves a Bible:
The next day Buckingham Palace rang about his appointment to the Privy Council: "You're going to be sworn in before the Queen, what sort of Bible would you like?' I said: 'I swear on the Koran, I'm a Muslim'. They said: 'We haven't got a Koran, can you bring your own?' So I went to Buckingham Palace with my Koran and afterwards they returned it and I said: 'No, can I leave it here for the next person.'
It's the last line which is really touching; the post has been shared more than 3,000 times at the time of writing.