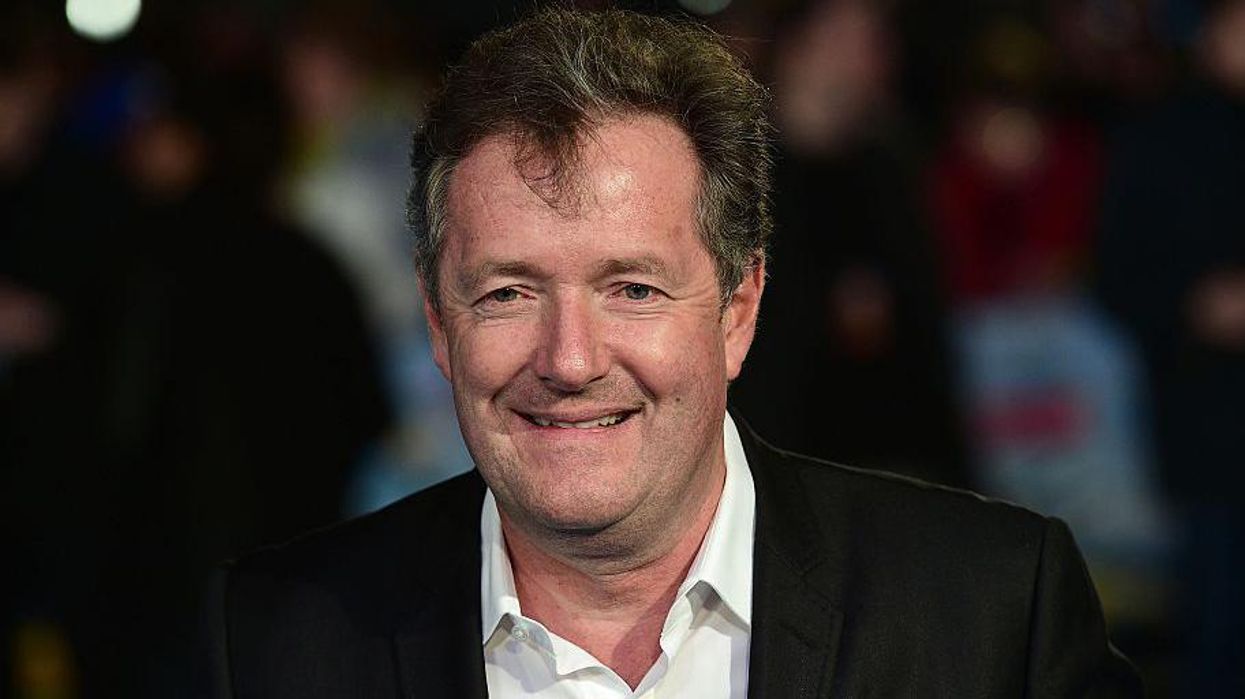 AFP/Getty
Piers Morgan has angered lots of people online by suggesting that white people should be allowed to say the "N-word."
In an article published via his column on the Mail Online, the outspoken journalist and television host drew attention to a video from an American university.
The clip shows a group of women from the Alpha Phi Sorority at the University of New Hampshire, dancing a singing along to the Kanye West hit "Gold Digger".
The song, which was released in 2005, contains multiple uses's of the n-word and the women in the video, who are mostly white, drew criticism for not shying away from the word and were accused of racism as a result.
The video was posted on the All Eyes on UNH Facebook page, a group which aims to expose those "who act unjustly" at the school.
Morgan's take on the issue wasn't to blame the individuals in the video but instead blame Kanye West for including the word in his song.
An extract from his article reads:
How can it possibly be racist to sing along to a song that was No1 in America for TEN WEEKS?

And is the word 'n***a' racist anyway?

Oh, I know the word 'n****r' from which it is derived is racist.

We all know that.

That's why I won't even spell it out.

But even among black people there is disagreement as to whether the word 'n***a' is actually a racist or offensive term at all.
Morgan isn't a stranger to saying controversial things, but his argument and liberal use of the word online didn't impress many people.
The 52-year-old began responding to people who criticised him.
But that approach soon backfired.
Hip-hop artist Talib Kweli Greene also pointed out that this isn't the first time that Morgan has used the n-word.
Other, high-profile Twitter users also gave Morgan some advice.
It didn't work when people tried to defend him either.
HT Twitter, Daily Mail