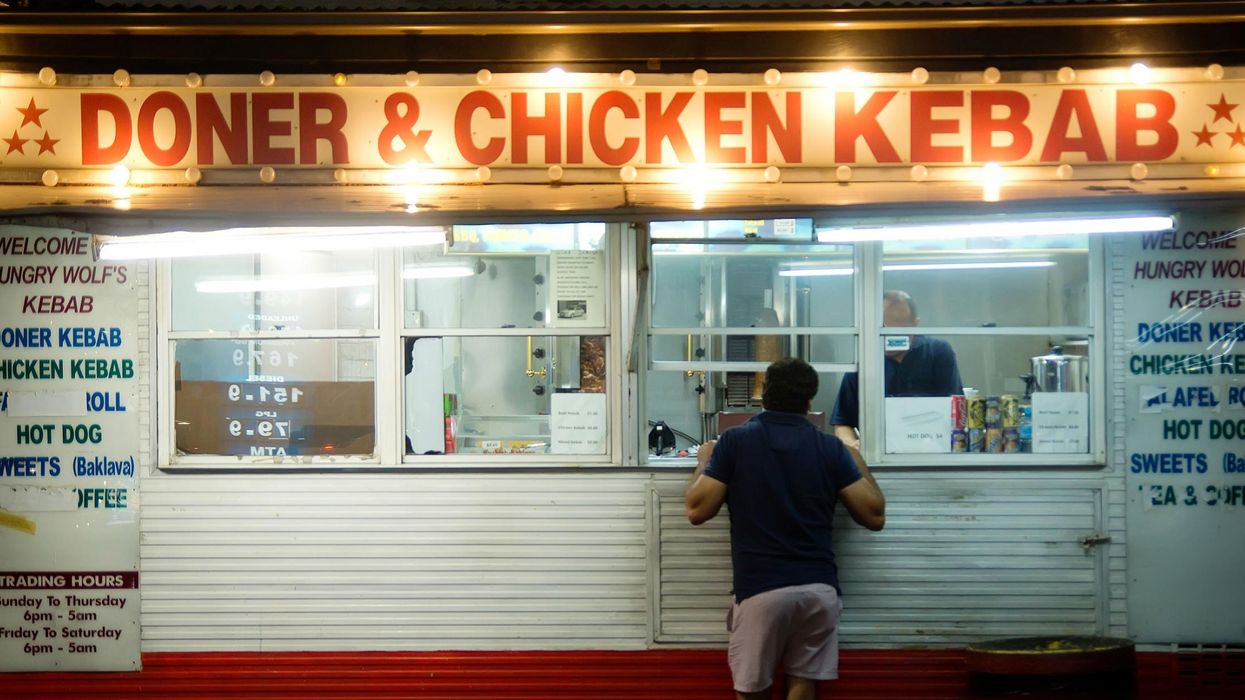 iStock / Getty
A group of people who wanted to buy a homeless Aboriginal man something to eat were confused after police asked them to leave the store.
Tanikka Murrell, along with her friends Matt and Skye Sturgeon, were going to a local kebab shop to buy some food in Darwin, Australia when they noticed a homeless man asking for money to buy some food for himself.
They offered to buy the man a hot dog.
According to the Mail Online, Murrell wrote a now-deleted Facebook post of the way the event unfolded.
'Last night we witnessed the worst racism we have ever seen in our lives!!!' she began.
Matt, Skye Sturgeon and I were walking to the kebab shop to get a food before we went home after celebrating Matt's birthday! An aboriginal man approached us and said can I have some money to buy food, I'm hungry! I didn't have cash on me so I said "Come with us we're going to the kebab shop and I'll get you something!'

We walked into the kebab shop, there was TWO people in front of us. Once we got to the counter we were waiting to be served but the lady behind the counter starts asking the people from behind what they would like? Confused – I let it go for abit [sic]. Then I seen a man staring at the aboriginal man, confused again, I looked back and forth and then I said "What are you looking at?" During this time there was an officer ordering food and had seen what was happening, he grabbed his food and left. In this moment I clicked and realised what was going on!
According to the post, the woman behind the counter was ignoring them because they had a homeless person with them. A few moments later, a security guard walked into the store and claimed he was 'just doing his job and making sure everybody was safe.'
Though the indigenous man was eventually served, Murrell claimed six more security guards and two police officers arrived and asked the group to leave:
We were shocked, upset and were in absolute disbelief that this was happening!! All of this because and indigenous man wanted to order a hot dog.