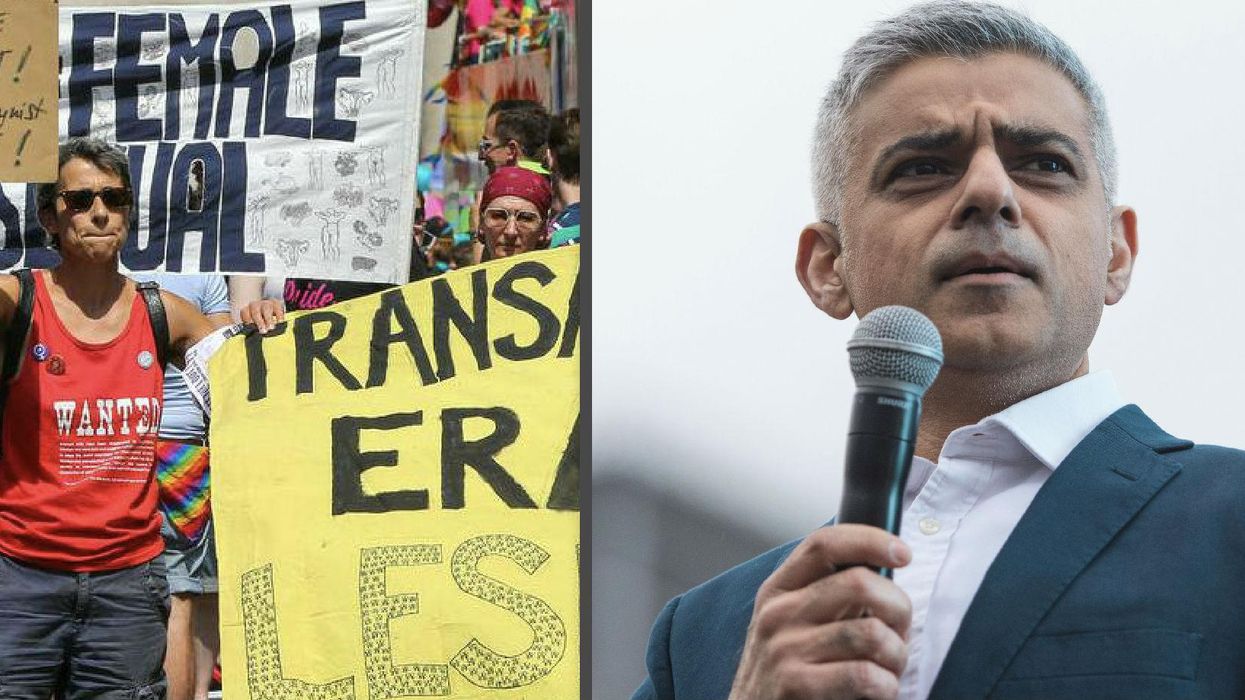 Getty Images / Jack Taylor / Stringer and REX
Sadiq Khan has said that 'transphobia is unacceptable' following anti-trans protesters handing out leaflets during London Pride.
The National Union of LGBT students, who had attended London Pride released a statement on their facebook page outlining the anti-trans protesters and their actions during the celebrations.
The tweet read:
Today, transphobes were allowed free reign at London Pride, distributing leaflets, and carrying banners with anti-trans messages, facing little to no resistance from organisers of the event.

The leaflets carried statements explicitly stating that trans women were 'forcing lesbians to have sex with men', condemning trans people for colluding in the constructions of harmful stereotypes around gender and arguing against the reforms to the Gender Recognition Act.
A statement following the events today at #PrideinLondon @PrideInLondon. https://t.co/c5k4QtjS6N

— NUS LGBT+ Student Campaigners Network (@NUS LGBT+ Student Campaigners Network) 1530981247
The small group also carried banners stating 'transactivism erases lesbians' and described the trans movement as 'anti-lesbianism'.
Organisers and LGBT+ groups condemned the actions of the approximately 10 protesters and questioned why they were allowed to lead the march, uninterrupted until Trafalgar Square.
Pro-LGBT+ attendees organised under the Twitter hashtag #GetTheLOut.
indy100 contacted the Mayor of London for comment. A spokesperson for the MoL said:
Pride is about celebrating difference and London's amazing LGBT+ community. It's about showing those round the world that in our great city you can be free to be whoever you want to be and love whoever you want to love.

The vast majority of those present at yesterday's march respected and embraced that and the Mayor condemns the tiny minority who did not.

Transphobia is never acceptable.