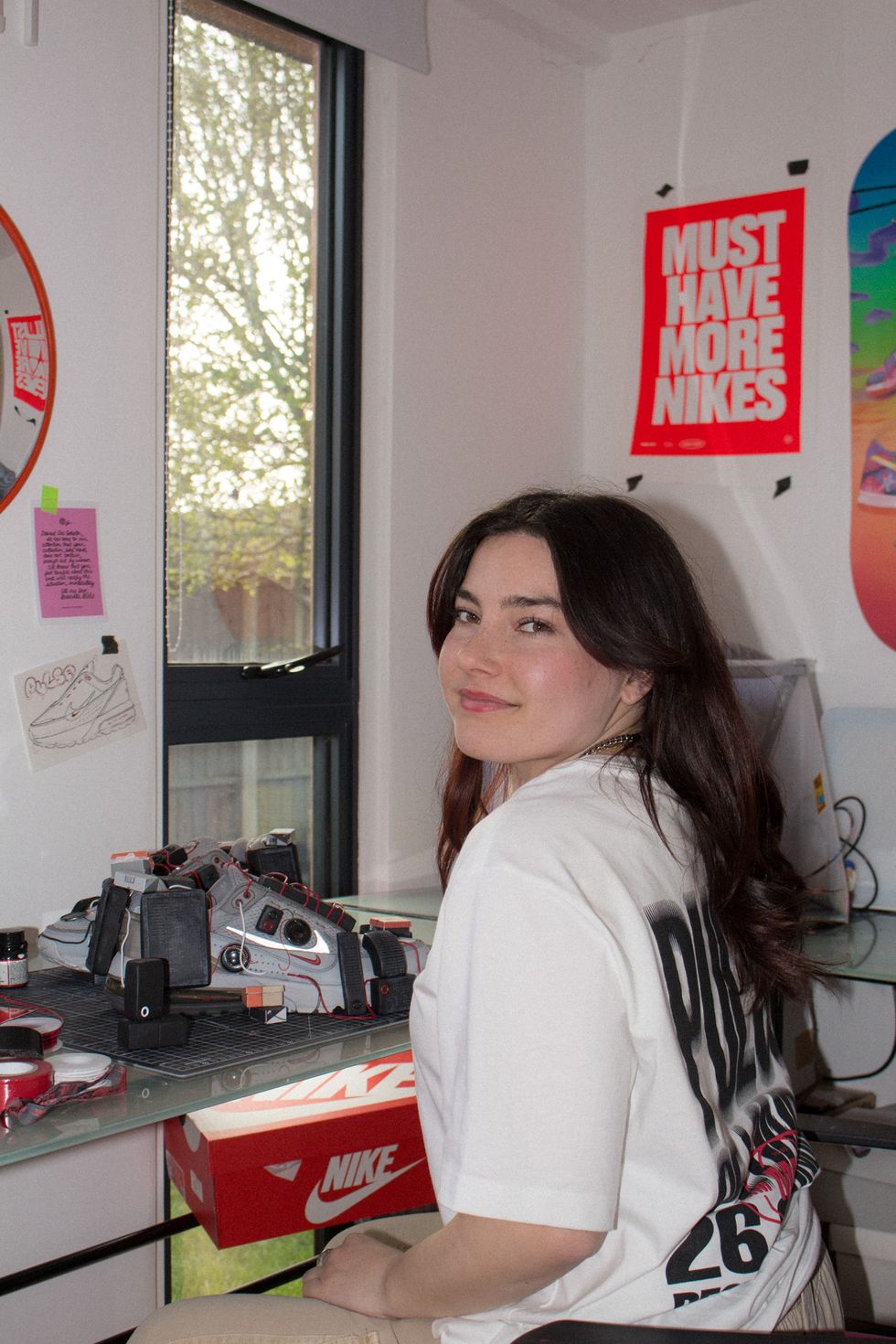 Stella Stockbridge
A sneaker artist who started her work "completely by accident" and missed university in order to pursue her passion full-time said her art has "made such a difference" to her mental health.
Stella Stockbridge, 20, from Aylesbury, Buckinghamshire, began painting trainers after she picked up an old pair of Adidas Superstars five years ago, and her artwork has gone viral on social media since.
Her artwork has now garnered the attention of global footwear brands such as Nike and Footlocker – incorporating miniature, three-dimensional figures known as diorama to create unique pieces.
She spoke of how her art has positively impacted her mental health and wellbeing, particularly as someone who was often anxious at school.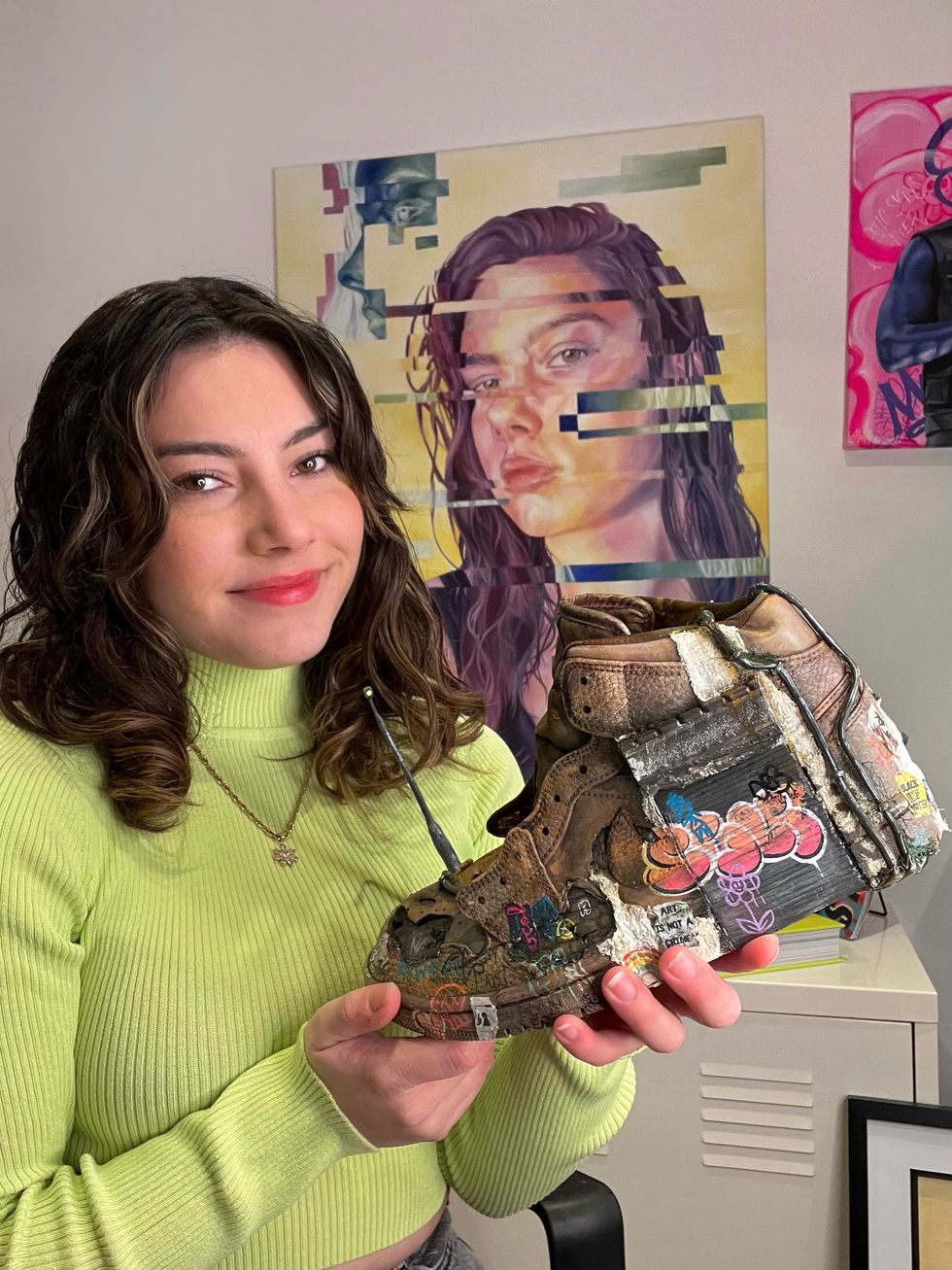 After her A-levels, Ms Stockbridge decided not to attend university and chose to pursue her passion for art as a full-time job (Stella Stockbridge)
The sneaker artist told the PA news agency: "It's made such a difference in terms of my mental health.
"I was always someone who was really anxious, especially at school, so finding this vocation has just been an incredible experience in terms of my confidence and my opinion of myself and the work that I'm making."
Her work incorporates both paint work and sculpting where one of her viral pieces of art saw her split in half a pair of TN Air Max Nikes and recreate a miniature version of a Footlocker store within the shoe.
She has also recreated scenes from the music industry and inserted lights into a high top sneaker, painting portraits of members of the rap group NWA and modelling the doors of group's first concert at Skateland, Compton, California.
Ms Stockbridge started practising her craft by using her family's old pairs of trainers before posting her work on social media and gaining an online following, which she said has "gone crazy" in the last six months.
She said: "It was a piece I did based on the rap group, NWA, back in January or February and I got some really great views on that.
"It skyrocketed my account on Instagram at least from around 15,000 to 100,000, which is crazy and overwhelming, but it was great to see."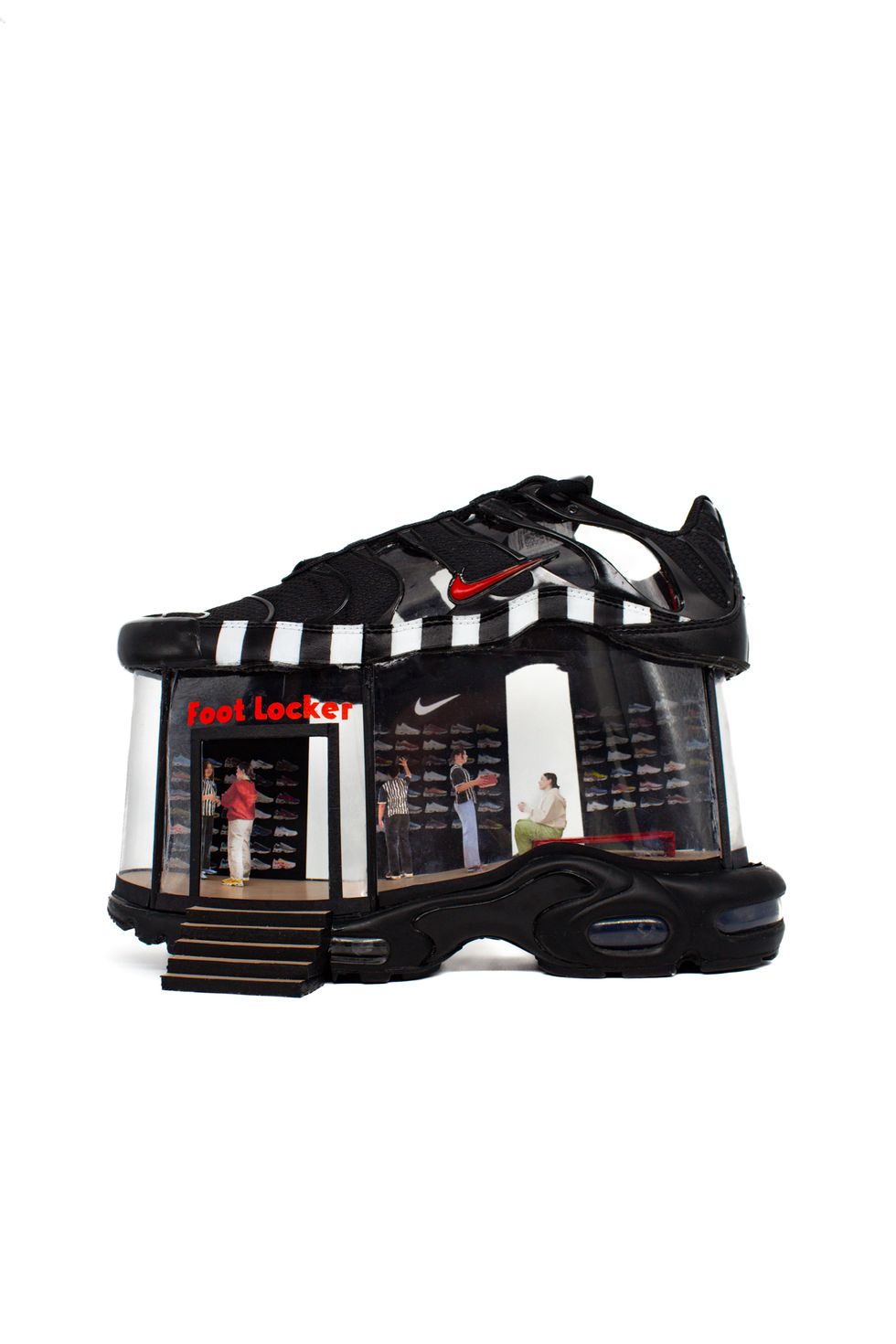 Ms Stockbridge recreated a miniature version of a Footlocker store inside a Nike trainer (Stella Stockbridge)
The sneaker artist said she felt "imposter syndrome" after quickly gaining a large online following, but saving screenshots of direct messages (DMs) from people praising her artwork is key to making her feel "validated".
Ms Stockbridge explained: "I was dealing with a bit of imposter syndrome at first – it was overwhelming.
"I'm going to get some nasty messages every now and again, but just overwhelmingly the amount of supportive messages and people that send me DMs about how much they love the work or how inspired they are, it really validates it for me.
"I keep a little folder on my phone of screenshots of all the messages that people send because anytime I'm having a bad day or I'm second-guessing… I'll just read through all the good ones, which usually gets me going again."
After completing her A-levels two years ago and gaining a significant following on Instagram, Ms Stockbridge said she felt "lucky" to turn her passion into a full-time job, which she said "means everything".
She said: "It means everything and I just have such a passion for it.
"When people ask me what I do, I'm so happy. I speak to a lot of people and they're in jobs that maybe they don't enjoy or doing things that they are not really passionate about.
"I feel so lucky that I've managed to find a passion that's working for me at such a young age and been able to pursue it. It just means the world."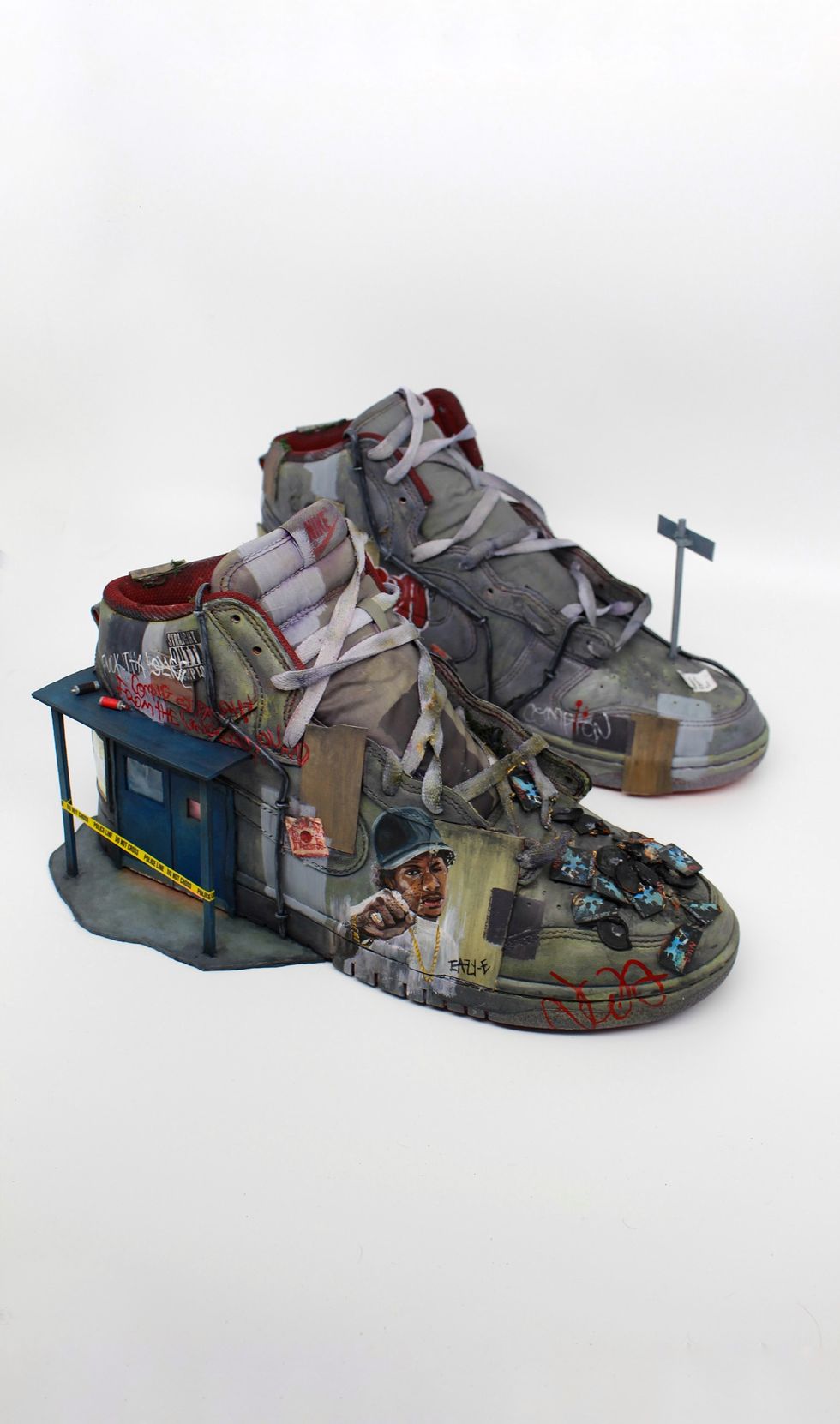 The sneaker artist, 20, recreated the scene of rap group NWA's first concert in Compton, California (Stella Stockbridge)
The sneaker artist and content creator is currently working on a project based on the Netflix series Stranger Things and has dreams of having her own art exhibition in the near future.
She said: "I do love the White Cube gallery in London. I just love that space. That'd be an awesome space to have."
She hopes to encourage other artists to be self-confident and pursue their passions.
She said: "Just try and pursue the passions that you enjoy… I'd say just keep going, find your thing, and just stick to it."