Olly the Jack Russell Terrier won over audiences on Friday at Crufts 2017, not for his prowess on the assault course, but for his joie de vivre.
The over excited pooch was a testament to the idea that enthusiasm compensates for skill.
A rescue dog, Olly competed in the agility course on the final day of Crufts 2017.
The hyperactive dog seemed to be enjoying himself at least.
Audiences also love an under dog.
This dog is having more fun than I've had in my life RT @KCLovesDogs: Olly the Jack Russell steals the show #Crufts! https://t.co/3M5SHWsv3W

— Laura K. Curtis (@Laura K. Curtis) 1489188458
At one point, he went to meet his fans.
Little Olly goes for a run into the audience during the rescue dog agility this afternoon. #Crufts https://t.co/SiOMtENFKQ

— The Kennel Club (@The Kennel Club) 1457704379
Absolute cutie.
Olly is a Blue Cross dog. The charity unites lost and unwanted animals (how could you not want this dog?) with new human companions.
They also offer people the chance to sponsor animals or take care of them for a short time.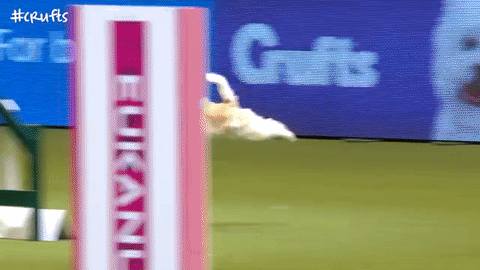 The moral here: Live life like Olly.