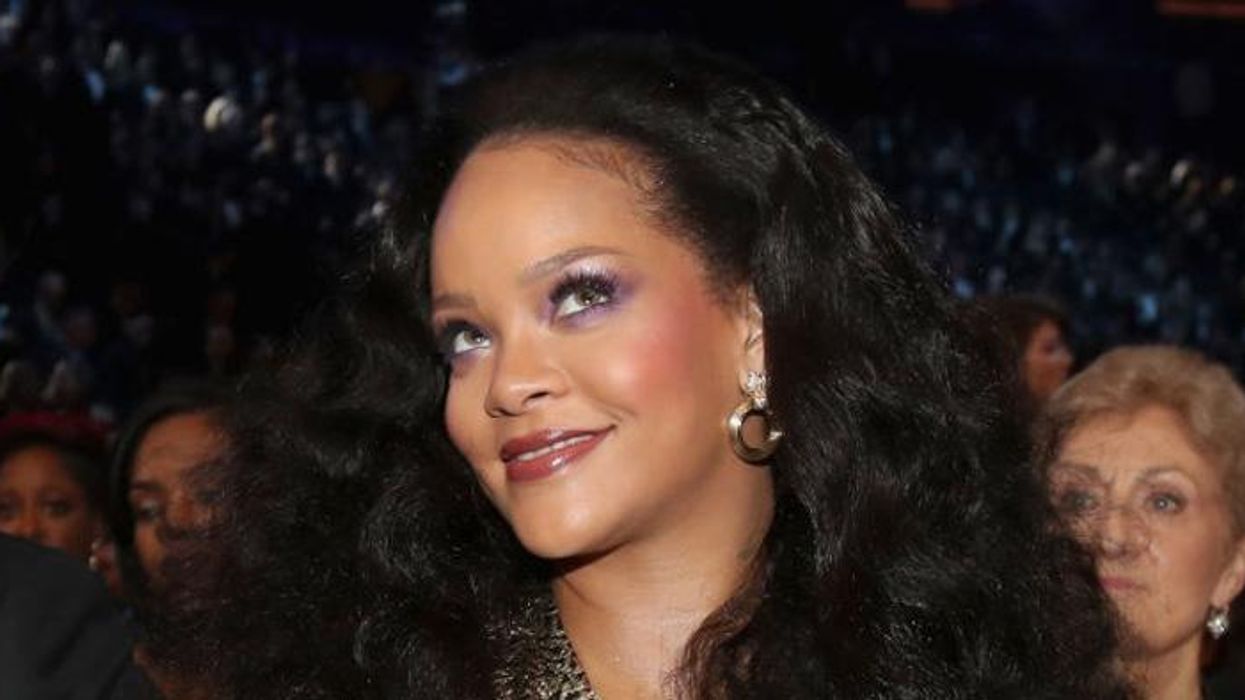 Christopher Polk/Getty Images for NARAS
In case you haven't heard, Rihanna is awesome.
We all know that she has a knack for releasing party anthems, but she can also become a viral meme just for dancing at the Grammys.
She also gives fans relationship advice on Twitter and shares amazing pictures of the Queen on Instagram.
So, it's fair to say that RiRi is a pretty cool individual – but sadly certain people in the African nation of Senegal don't share that opinion.
The 29-year-old singer is due to make an appearance in the country at the Global Partnership for Education conference, a movement to raise money for education in some of the world's poorest nations.
Also in attendance will be French president Emmanuel Macron and the Senegalese president Macky Sall.
While the presence of politicians is OK, a congregation of more than 30 religious groups from the country are opposing Rihanna's visit as they believe she represents the mysterious Illuminati.
The group have labelled themselves No to Freemasonry and Homosexuality and feel she will spread the ideals of the Illuminati, Satanism and, you guessed it, homosexuality.
Sheikh Oumar Diagne, a spokesperson for the group told the French language magazine Jeune Afrique:
Rihanna does not even hide it. She is part of the Illuminati, which is a branch of Freemasonry.

We will demonstrate from the moment she leaves the plane.

And if necessary we will go before the Assembly, the Ministry of Interior or the presidency.
In case you've never stumbled into that particular weird corner of the internet, the Illuminati are believed to be a group of powerful people who have the ability to influence and control all aspects of society around the globe.
Quite what Rihanna has done to demonstrate she is a part of this clan isn't obvious, but Newsweek reports that it might be because of a shot in the video for her song 'S&M', where she holds up a newspaper with the headline "Princess of the Illuminati."
In addition, there has been a long-standing theory that stars like Rihanna, Jay-Z and Beyoncé are established members of the Illuminati members due to the heavy use of triangles – a symbol of the Illuminati – in their marketing.
A planned meeting of Freemasons in the Senegal capital of Dakar has reportedly been cancelled following the threat to Rihanna, while the Ministry of Interior have ensured the safety of all people at the conference.
The Bajan singer is due in Senegal on Friday where she will speak as an advocate for female education in economically deprived countries.
HT Lad Bible