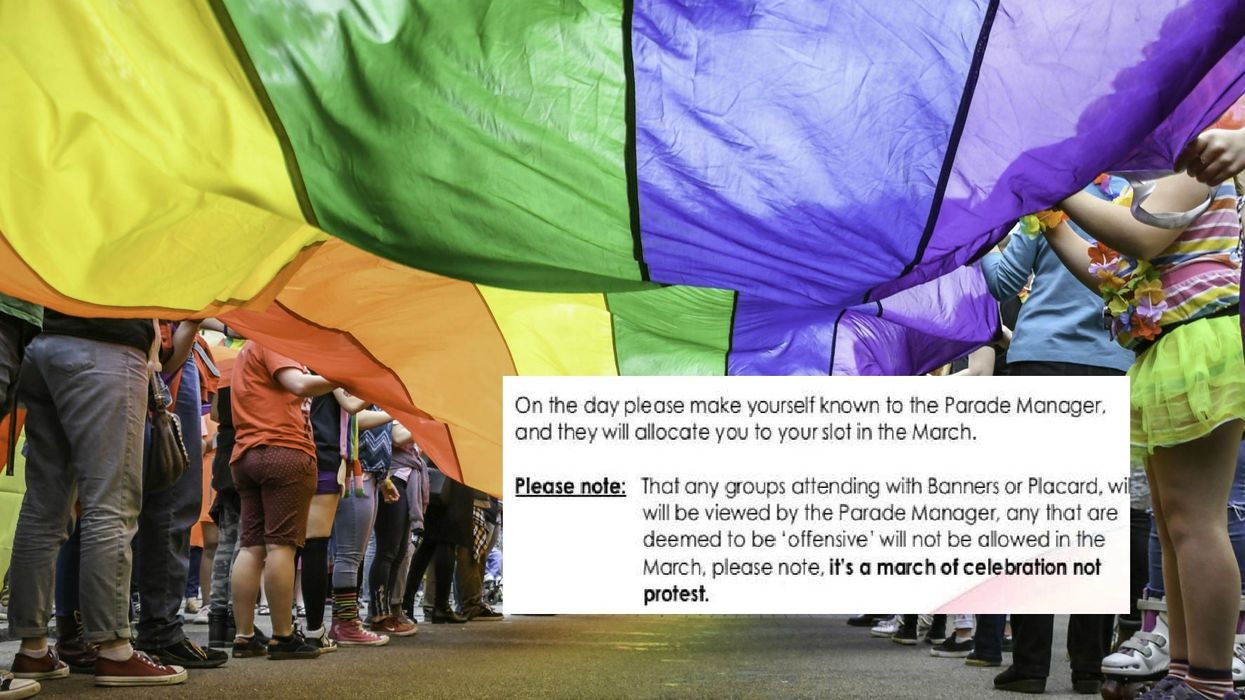 ISTOCK
Sheffield Pride is facing criticism after calling its upcoming parade a "celebration, not protest".
The Pride event also posted a warning for applicants marching in the parade this year that any "offensive placards" would not be tolerated.
On their online application form, they also state that they won't be accepting applications by political groups to march in the parade.
Responding to the application form, twitter user Danny Nasr posted a screenshot of the message online.
In bold, Sheffield Pride clearly states:
Please note, it's a march of celebration, not protest.
Nasr then wrote response:
Pride will always be a protest, until the very last Queer on earth is liberated. Don't need y'all whitewashing our entire struggle and history. Fuming.
He then followed up the tweet with two further posts.
In response, Sheffield Pride explained that "a restructure of the organising committee" in 2015 had "changed the direction of the event".
Darren Hopkinson from Sheffield Pride said:
We, as a committee, have always said from day one in 2008 that we accept what Prides were initially set up for and we appreciate what they were set up for.

But Sheffield people at a committee meeting in 2015 said to us they wanted it to be a celebration of life, celebration of equality and diversity and a place of inclusiveness. That's what we've provided.
He also clarified that Sheffield Pride is merely banning political parties from entering the parade, not all political groups. This is allegedly down to a dispute with the local council, but may also be in response to the LGBT+ Conservatives being booed at last year's London Pride.
With regards to vetting placards, Hopkinson said last year's marchers came to the parade with placards that contained offensive words. After receiving complaints, these new measures were designed to avoid this.
But many Twitter users remained unimpressed with Sheffield Pride's new direction.