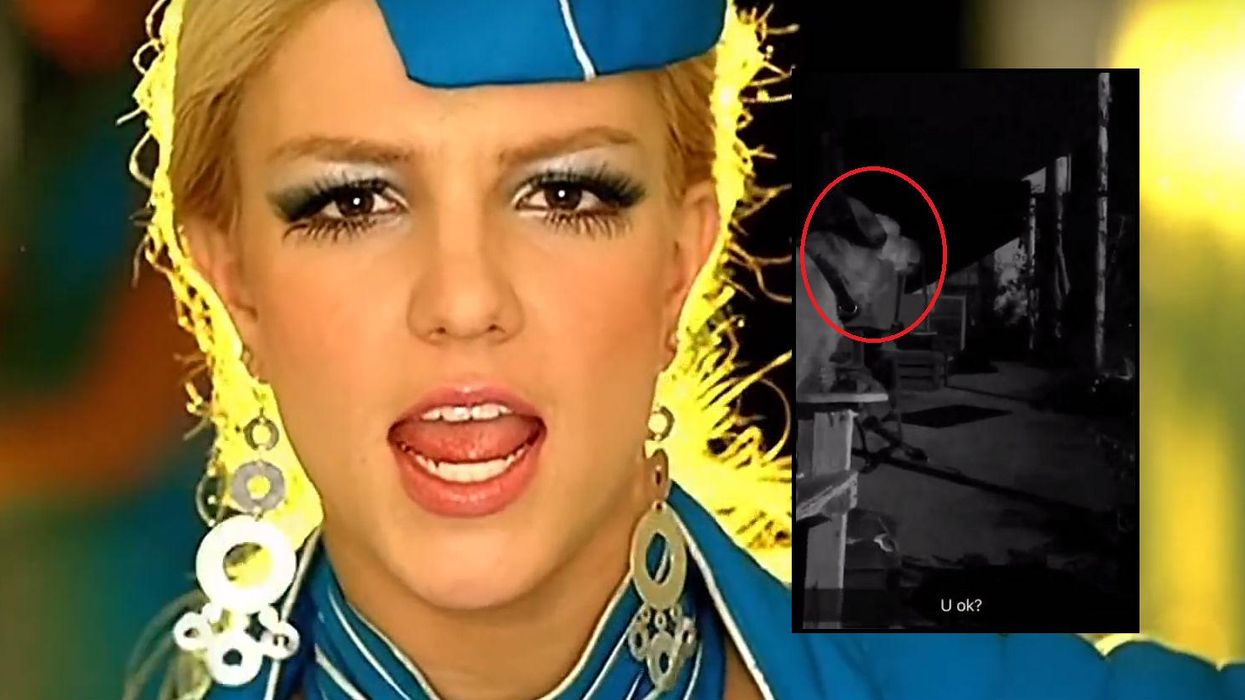 Britney Spears and @matthardn/screengrab
A singing dog.
That's the gift the internet has given us today.
Because what's better than Britney's post-Justin break up anthem? Said anthem being sung by a dog, that's what.
Twitter user @matthardn shared a video of his dog Riley, and he seems to be barking the Toxic refrain.
People online are loving the clip, and it's racked up almost half a million likes and hundreds of thousands of retweets.
It's dog content at its finest.
Others tried to work out who had been playing Toxic on repeat... Matt the hooman or Riley the doggo…
When's the album's coming out, Riley? Or are you going the mixtape route first? Build your underground rep?
Riley's singing is something else.
Same.