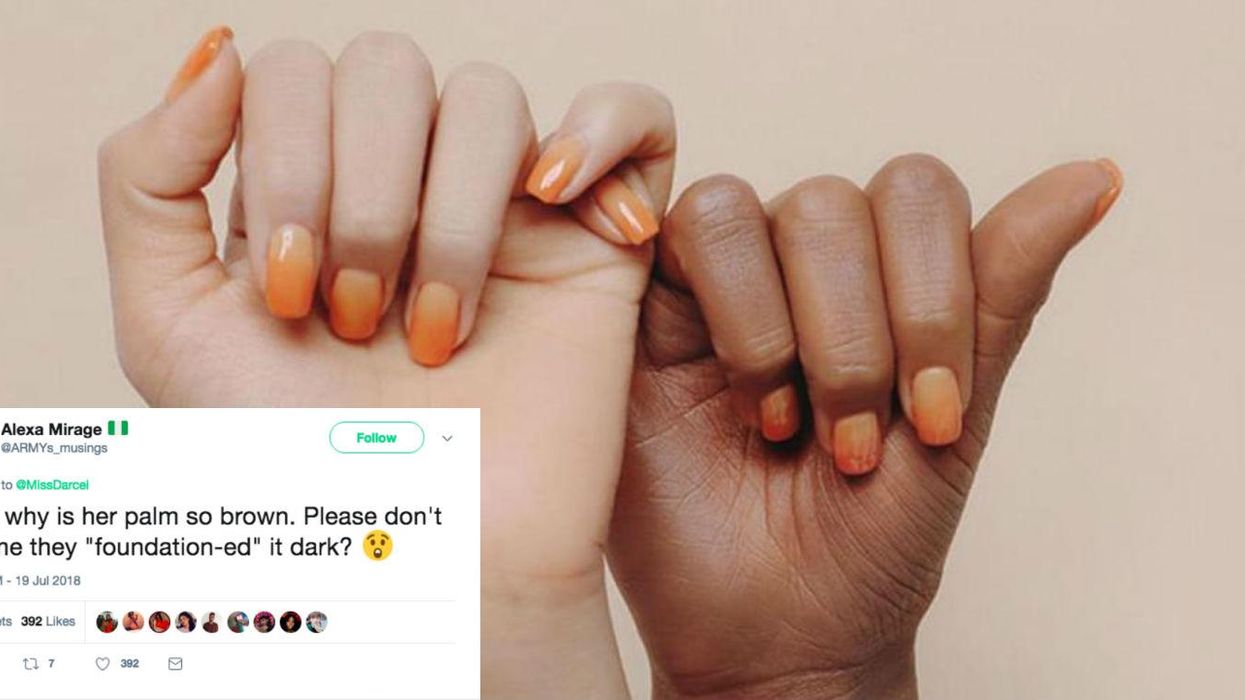 It's no secret that diversity is often treated as a trend, especially within the beauty industry.
Although some brands – most notably Rihanna's Fenty Beauty – have genuinely encapsulated diversity as an ethos by hiring models of colour, creating dozens of foundation shades and carefully considering skin tone when designing products, others have simply and thoughtless hopped on the bandwagon.
One such company is Stylenanda, a South Korean fashion company whose recent advertisement for nail varnish was met at first with confusion, and later with outrage.
The featured image depicts two hands, one of which is light and the other of which is dark, both painted in a light orange varnish.
So far, so good, right?
Well, not exactly. Eagle-eyed social media users quickly noticed that the palm of the dark-skinned hand appeared to have been coloured in with foundation, or digitally altered. Essentially, the company was accused of 'blackface' – but for hands.
After realising what had happened, people took to Instagram to message the company but were largely met with a formal, evasive response.
The colour was then removed from the website, and an official apology soon followed on Instagram. It read:
We are sincerely sorry for the upset caused.

We have since removed the picture and will no longer be using it to illustrate our products
Let's hope the brand has at least learned its lesson: diversity isn't a trend, and to get it right requires casting a variety of models of colour.
indy100 has contacted Stylenanda for comment.