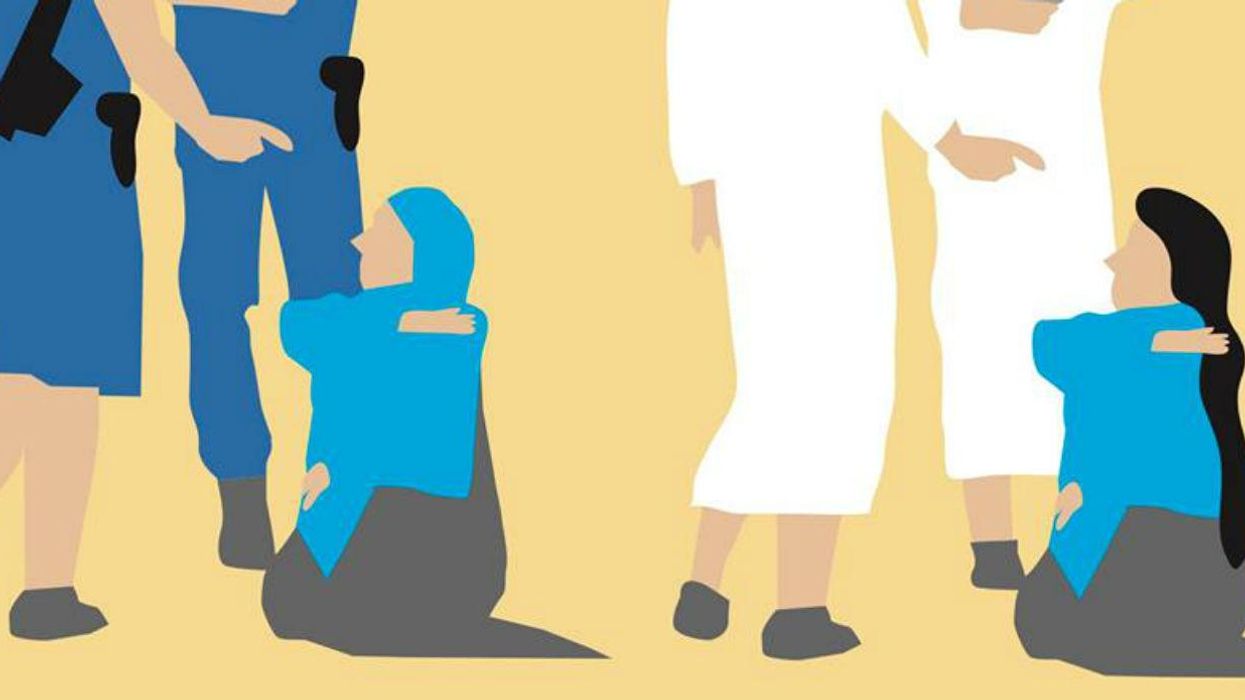 Khalid Albaih, the artist who created the well known 'Choices for Syrian Children...' cartoon, has taken on the French burkini ban.
Publishing on his Facebook page 'Khartoon!', Albaih drew comparisons between France's policing of how a woman should dress, and similar conduct by religious fundamentalists: men regulating what women wear in order to fit in with their ideal.
The cartoon depicts side by side figures, drawn in the same composition, of two men stood over a kneeling woman. In the French (left) side the woman is given a ticket by police for having her hair covered, on the right side the same woman (minus a head covering) is written up for exposing her hair by two men dressed in what appears to be traditional religious clothing.
Picture: Khalid Albaih
Captioning the cartoon on Facebook, Albaih wrote:
Laws - To cover or uncover? Women in France are having their liberties stripped in the name of freedom, while others in the name of religion.
Albaih has not been alone in drawing comparisons between the moral policing of women by religious fundamentalists in Iran and by groups such as Isis, and the use of armed French police to enforce the ban on burkinis.
Others have drawn comparisons to a photo from the 1920s, which shows a woman's swimming costume being measured to ensure it covered up enough of her body.