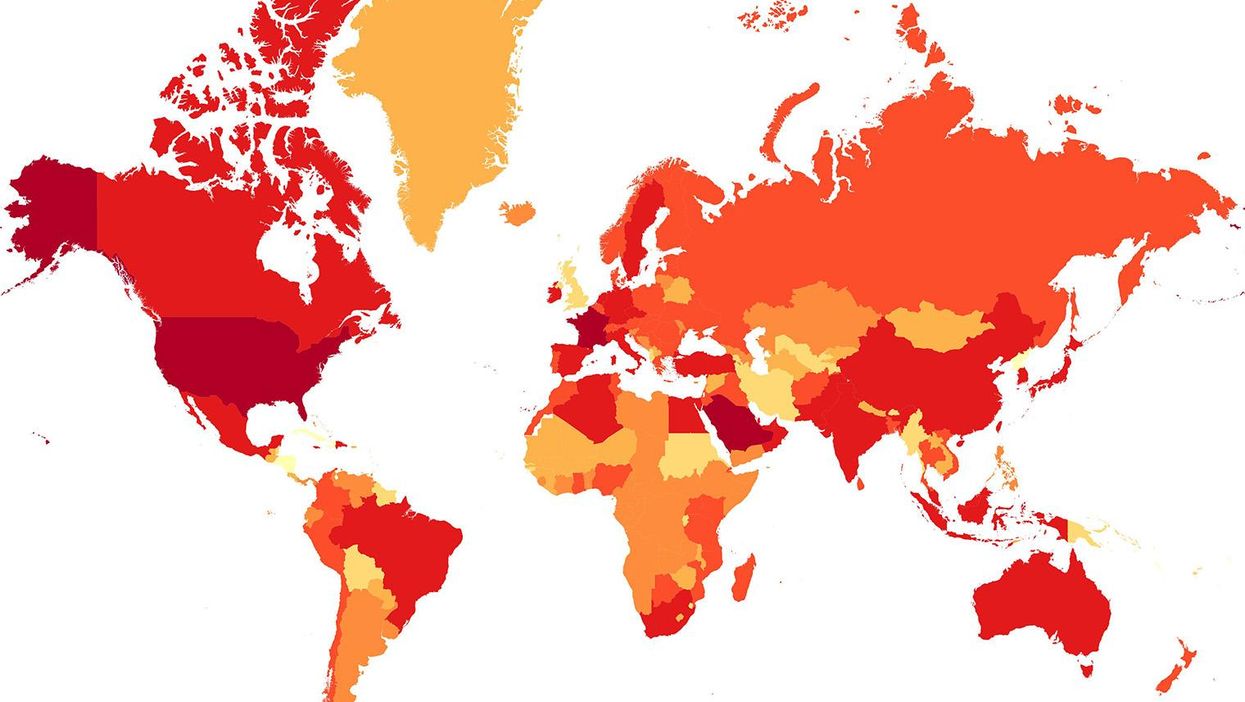 A leaked draft report from the Committee on Arms Export Control said it was likely that British weapons had been used to violate international law.
The report from the body of 16 MPs from four parties, was leaked to the BBC's Newsnight, and said:
The weight of evidence of violations of international humanitarian law by the Saudi-led coalition is now so great, that it is very difficult to continue to support Saudi Arabia.
According to the Campaign Against Arms Trade (CAAT), the UK sold £23 billion worth of military arms to countries around the world between January 2011 and March 2016.
This doesn't include dual use items which can be for both military and civilian use.
The top buyer was Saudi Arabia by a distance: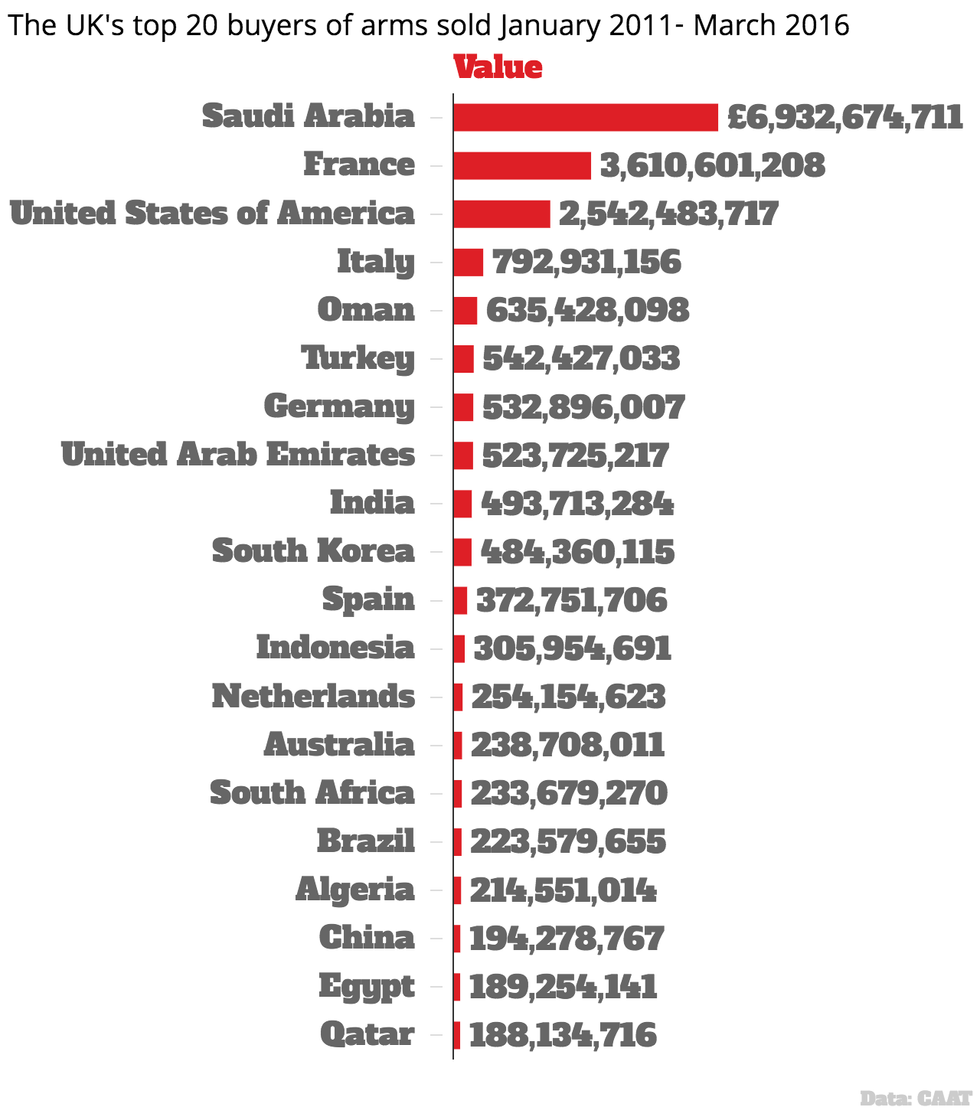 The British Government signed off £3.3 billion of arms exports to Saudi Arabia in the first year of the country's bombardment of Yemen.
A government spokesperson said:
The Government takes its arms export control responsibilities very seriously and operates one of the most robust regimes in the world. We rigorously examine every brokering application on a pre-licensing case-by-case basis against the Consolidated EU and National Arms Export Licensing Criteria.

Export licensing requires us to consider how the equipment will be used by the end-user and risks around human rights abuses are a key part of our assessment. We consider this approach to be sufficiently tough but where there is evidence of a need for further action we have the powers to do so under existing legislation.
To browse the sales data, see the interactive map, below, or visit the Campaign Against Arms Trade website:
More from the Independent:Stop selling arms to Saudi Arabia while war crime investigations take place, MPs tell Government
More: Saudi Arabia and Iran have executed more than 350 people in the first half of 2016