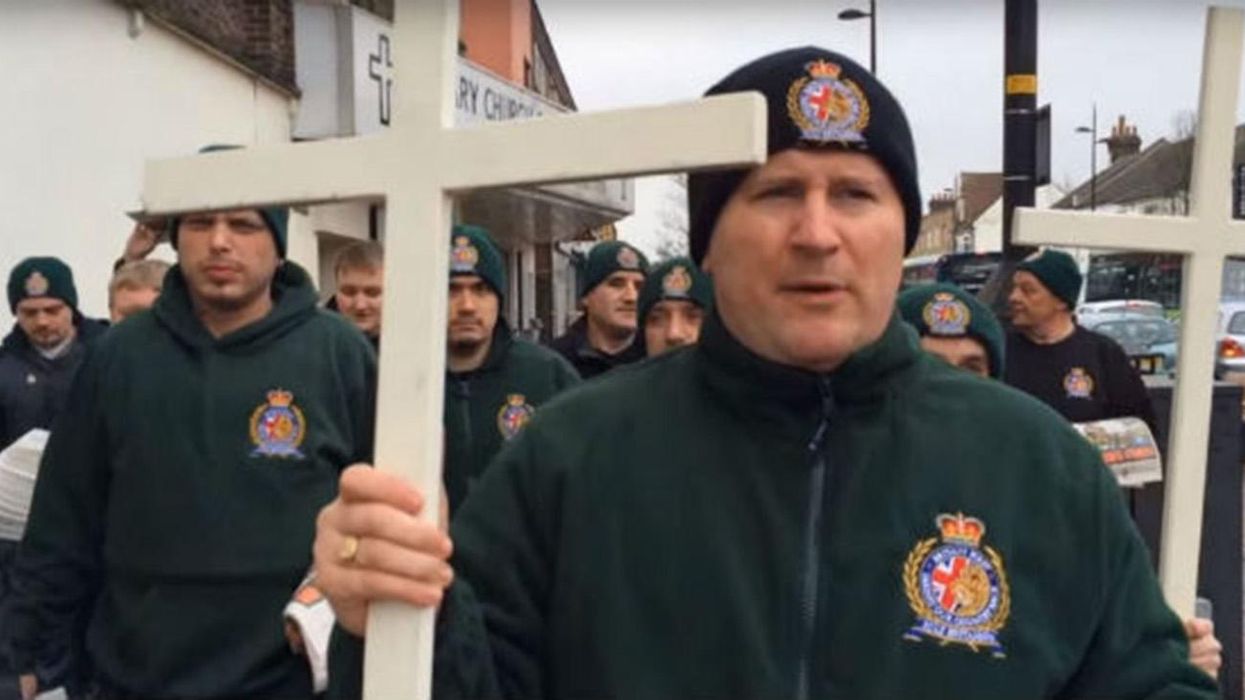 Britain First's leaders are to appear in front of the high court to fight an injunction that would ban them from entering every mosque in England and Wales and would also prohibit them from visiting Luton without permission.
You may remember Paul Golding (and his deputy Jayda Fransen) from the group's many Islamophobic demonstrations, or the BBC documentary, or for running against Sadiq Khan in the mayoral elections and where Golding was a complete clown during his victory speech:
Picture: Getty
They're currently facing an injunction which would prohibit further rallies or events in Luton, on the grounds that their presence could increase disorder and anti-social behaviour.
A spokesperson for Bedfordshire Police told the Huffington Post:
We are continuing to seek a full injunction banning Britain First organisers Paul Golding and Jayda Fransen from entering Luton town centre and Bury Park for three years.
Indeed Britain First has carried out marches in the town previously, confronting local Muslims while brandishing wooden crosses.
The hearing, due on the 15 September has taken a toll on the group's 'political' activities, as leader Paul Golding has explained previously in a video message:
As this is the High Court in London we simply have to win. If we lose, not only will we face an avalanche of other injunctions being sought but we will probably be liable for the costs of the other side which will run into the tens of thousands of pounds. This is literally all or nothing.

If we do not win we are finished and I mean that with all seriousness.