North Korea's news agency has released a new video showing the imagined nuclear destruction of the South Korean capital of Seoul, and boy, it is something with a capital S.
"If the ultimatum goes unanswered", which shows important historical and political sites across Seoul meeting a fiery end to an upbeat 80s rock soundtrack, was released on Monday.
It closes with the dramatic line: "Everything will turn to ashes".
Are you quaking in your boots yet?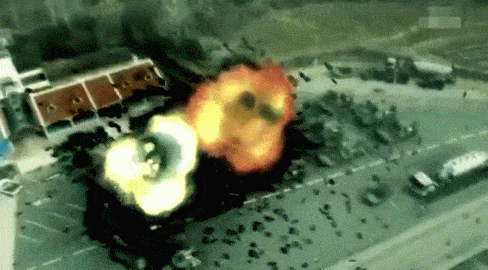 No? How about now?
A similar short showing nuclear terror reigning down upon Washington DC appeared last week.
Watch the righteous socialist vengeance unfold below:

HT: Kotaku