A German man who had split with his wife of 12 years decided to saw all their possessions in half in one serious act of revenge. Or so the story went.
The video of the man known only as 'Martin G' gained more than six million views on YouTube and scores of headlinesaround the world.
In the video, titled 'For Laura', the man can be seen using an electric saw to split literally everything they owned in half. Soon after, 16 (half) items appeared for sale on eBay.
"Thank you for 12 'beautiful' years Laura!!!!! You've really earned half," the video's description explained. "And greetings to my successor."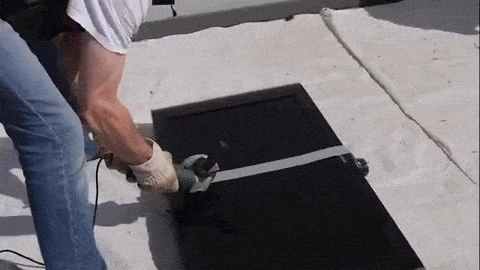 Unbeknownst to everyone, however, the video was actually a marketing stunt by the German Bar Association of lawyers.
Deutsche Anwaltauskunft, the association's online portal, explained in a blog post on that they'd undertaken the stunt to highlight an important issue in Germany.
The idea behind it was to humorously point to a problem that is not only relevant in Germany: too few married couples take precautions for the case of a possible separation – for example with a marriage contract.

The event of divorce then often ends in bitter fights under which not only cars and furniture suffer but especially the effected couples and their children.
They added that all the (half) items on eBay will still be sold and all the profits will be donated to charity. "The German Bar Association would like to apologise to everybody who was teased for that purpose. Hopefully, at least, you felt well entertained," they added.
See the full video here: