A collection of British propaganda posters from the Second World War - some of which have never been seen in public before - are set to be sold at auction this week.
Over 90 lots will go under the hammer at the David Lay auction house in Penzance, Cornwall on Thursday.
Among the collection is the "Blonde Bombshell" (above) recruitment poster for the Auxiliary Territorial Service that was deemed so controversial that it was eventually withdrawn from circulation because it glamorised army life.
Others include depictions of Adolf Hitler, Nazi propaganda minister Joseph Goebbels urging Britons to "spread more gossip", and head of the Luftwaffe Hermann Goering suggesting Britons should "neglect your work".
The collection is being put up for sale by the family of Ernest Bendell-Bayly who worked for a design studio in Fleet Street that produced posters for the war effort.
"We can't find any evidence of the Hitler, Goebbels and Goering designs ever being printed," explained Mimi Connell-Lay from the auction house, speaking to the Mirror.
"It may be that they were too obscure and that at a time before television the British public didn't know what Goering and Goebbels looked like.
"Perhaps the message was a bit too ambiguous, or perhaps they thought people might take an instruction to 'Take time off!' too literally," she added.
Here are some others from the collection: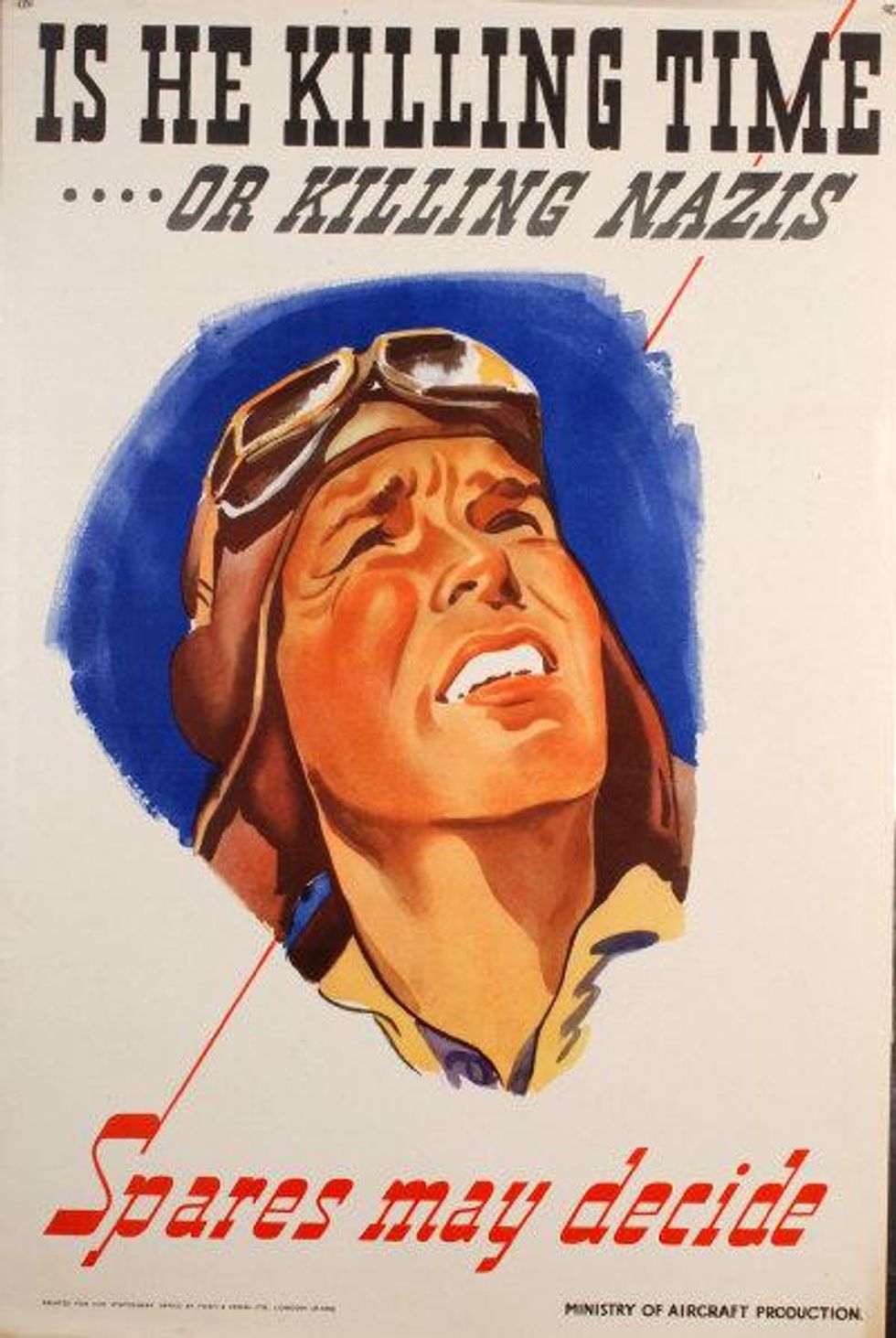 You can view the full collection here