Not all airports are created equal - as this idiosyncratic collection shows.
There may not be extensive duty free shopping to keep you entertained while waiting for a delayed flight, but we're willing to bet should you ever find yourself killing a few hours at any of these airports, you'll be more than distracted by their other features:
1. Ibrahim Nasir International Airport, Maldives
The airport serving the Maldivian capital Male is one of the few airports in the world that takes up an entire island - the runway is surrounded on all sides by water.
2. Tenzing-Hillary Airport, Nepal
This tiny airport in Lukla in the Himalayas is known as the gateway to Mount Everest, and it's also the most dangerous airport in the world thanks to the precarious mountain weather and a runway that has a huge drop into the valley below at one end and a looming cliff face at the other.
3. Federal Transfer Centre, Oklahoma City, USA
This prisons facility in the US is next to the commercial airport in Oklahoma City. It's the home of 'Con Air', the service which transports inmates into, out of and between other federal prisons via the two gates on the right which connect directly to the temporary holding prison.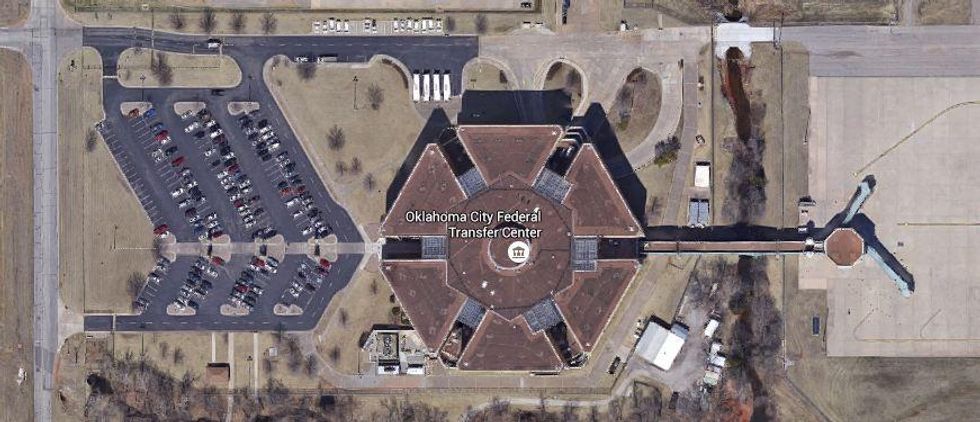 4. Ice Runway, Antarctica
This fieldwork airport near McMurdo Sound is made out of sea ice every summer, and can only be used for a few months at a time. Apparently it's not unlike landing on concrete.
5. Juancho E. Yrausquin Airport, Saba
Saba is a Caribbean island under the jursidiction of the Netherlands, and the whole place is basically a 13 km-wide volcano. Should you wish to visit, bear in mind it only has one road, one ATM, and the runway is the smallest in the entire world at just 400m.
6. Madeira Airport, Portugal
The Portuguese government came up with the idea of using huge 70m tall columns to expand Madeira's tiny runway without having to reclaim any land from the sea. It's still thought to be one of the world's trickiest places to land since it's surrounded by sea on three sides.
7. Black Rock City Municipal Airport, Nevada, USA
Black Rock City Airport is in the middle of the Nevada desert - and it's only open one week a year for festival goers on their way to Burning Man.
Kansai International AirportParo International Airport
only eight people
Greystone Airport
right into his house
11. King Abdulaziz International Airport, Saudi Arabia
The main airport in Jeddah has an entire terminal dedicated to Hajj pilgrims who come to visit Mecca. It can accommodate up to 80,000 travellers at the same time and is designed to be comfortable, with an open air souk and mosque.
It's currently undergoing renovations to make it even more amazing:
Massive H/T to this Quora thread