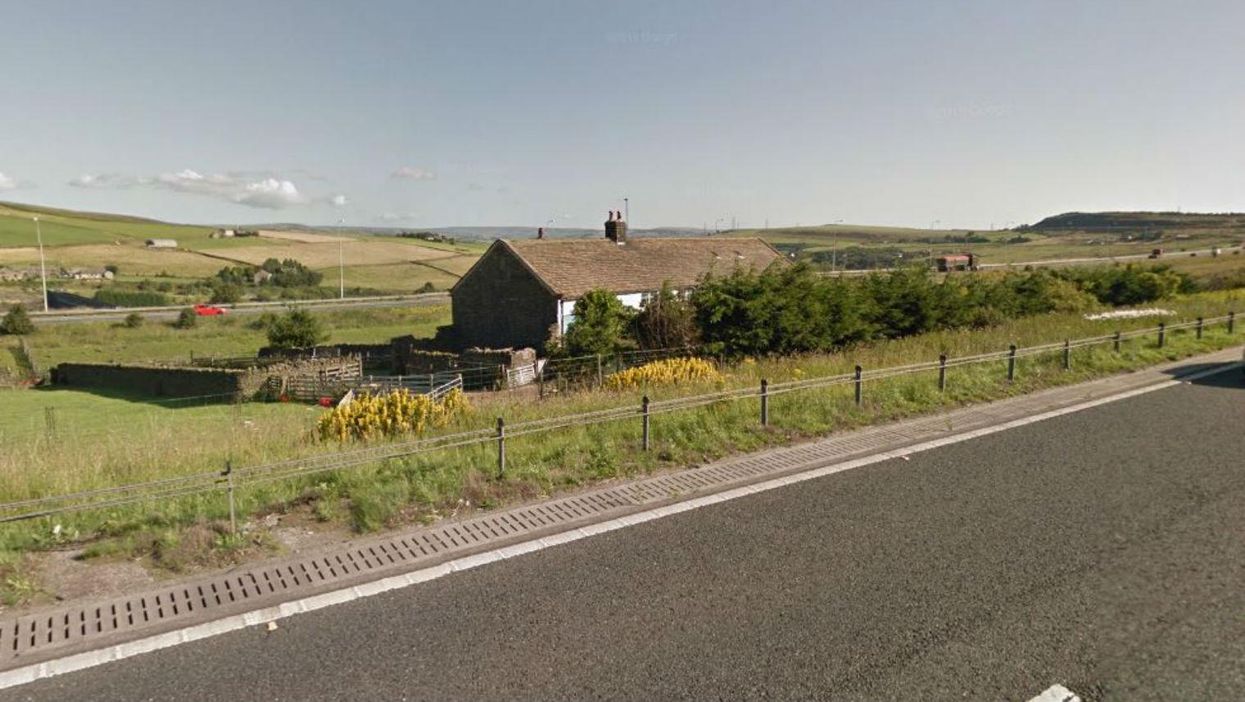 In a story the sounds like something out of Local Hero (1983), the M62 carriageway was built around Ken Wild's farm. His grand daughter Kimberley Pollard has recounted what growing up there was like.
Stott Hall is the only farm located in the middle of a motorway (for obvious reasons). For years, a rumour persisted that the reason for this was that Wild had refused to sell his land to the Government when the plans were approved.
But according to Wild, the truth is because the house was built on a geological fault which would have been too difficult to build a motorway on.
The M62 divides between the Windy Hill and Dean Head cuttings near Calderdale, West Yorkshire. The island created in between the six lanes of traffic is where Kimberley Pollard spent much of her youth with sheep farming grandparent Wild.
Picture: Stott Hall Farm/Google Maps
She's now explained what life there was like. Speaking to the Huddersfield Daily Examiner she said the sound of the road could be quite peaceful:
There was triple glazing which kept out lots of noise. You'd sometimes wake up if someone beeped their car horn in the middle of the night, but the sound of the motorway used to send me to sleep.
The location also prompted unsolicited visitors:
If people broke down they'd climb over the fence from the hard shoulder - but this was when the motorway was a bit quieter!...Quite a few people used to come in and have a cup of tea and phone the break down people.
Picture: Stott Hall Farm/Google Streeview
Kimberley also explained that the house had such fame it didn't need a proper address.
"Once a little girl sent a letter addressed to 'the house in the middle of the motorway' and it got there. It said, 'I have seen you on my way home and I have always wondered who lives there.' I think my granddad wrote back - and even invited her and her family to come up and stroke the lambs."
So not quite David vs. Goliath, but good enough.
More:Ten of the quirkiest micropubs in Britain