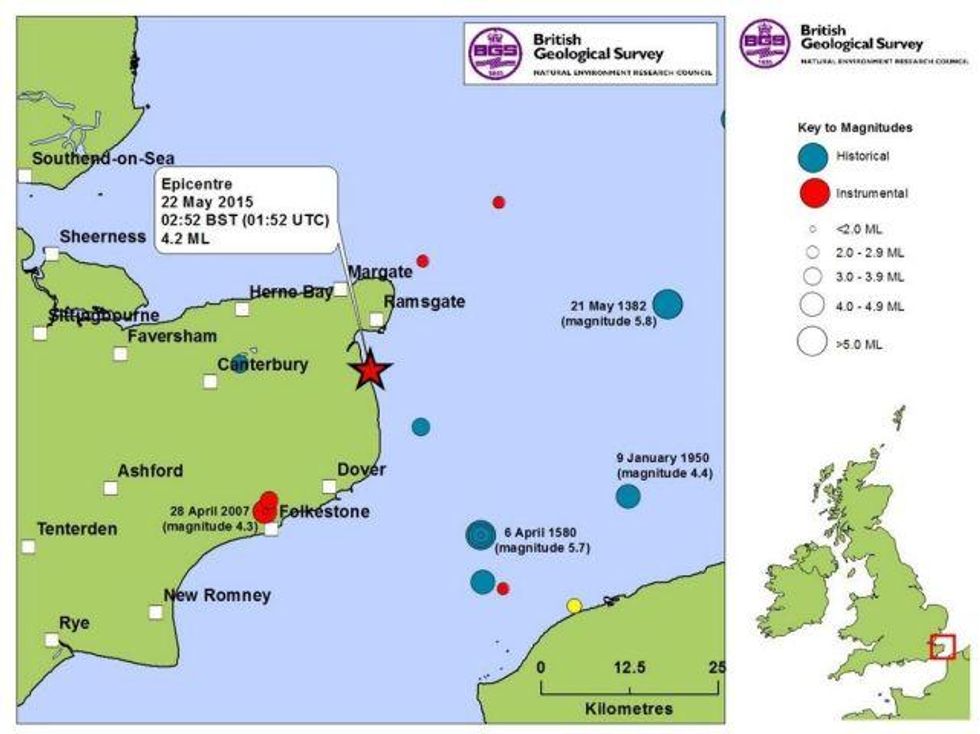 A 4.2 magnitude earthquake shook homes in Kent in the early hours of Friday morning, but no injuries or structural damage have been reported.
The British Geological Survey said small earthquakes happen around every two years in the UK. As with similar events in Australia Britons had a predictable reaction - they took to Twitter to mock it.
Well played, everyone.