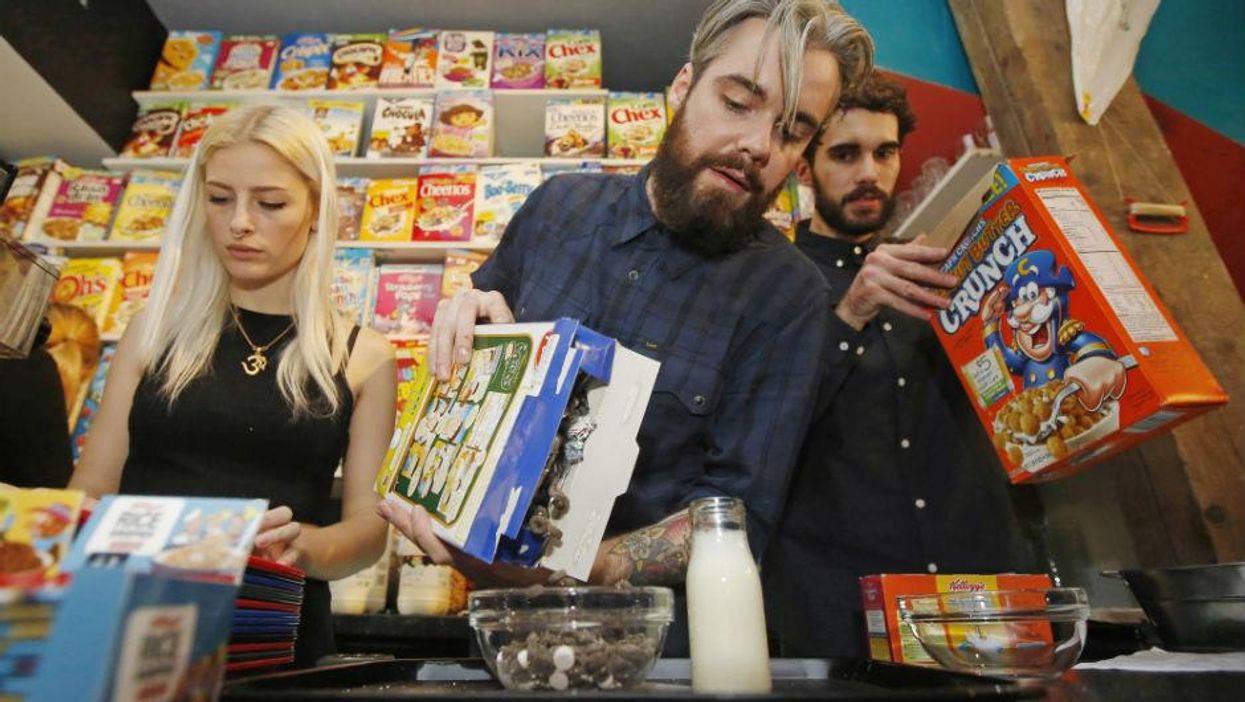 Health campaigners have criticised the government for its "appeasement" of the food industry after it emerged some of the nation's most popular breakfast cereals contain more sugar than they did in 2012.
The public health campaign group Action on Sugar found 14 out of 50 cereals tested contained at least 33.3g of sugar, or eight teaspoons, per 100g.
You wouldn't give your child chocolate biscuits for breakfast, yet certain manufacturers are effectively doing that for us.
Kawther Hashem, Action on Sugar
Here are the 10 most sugary breakfast cereals (grams of sugar per 100g shown in brackets)
1. (Aldi) Harvest Morn Choco Rice (39g)
2. Kellogg's Frosties (37g)
3. Morrisons Honey & Nut Corn Flakes (36.3g)
4. Sainsbury's Honey Nut Corn Flakes (36.3g)
5. Kellogg's Crunchy Nut (35g)
6. Kellogg's Coco Pops (35g)
7. Sainsbury's Choco Rice Pops (35g)
8. The Co-operative Choco Rice Crispies (35g)
9. Essential Waitrose Choco Pops (35g)
10. (Lidl) Crownfield Choco Rice (34.2g)