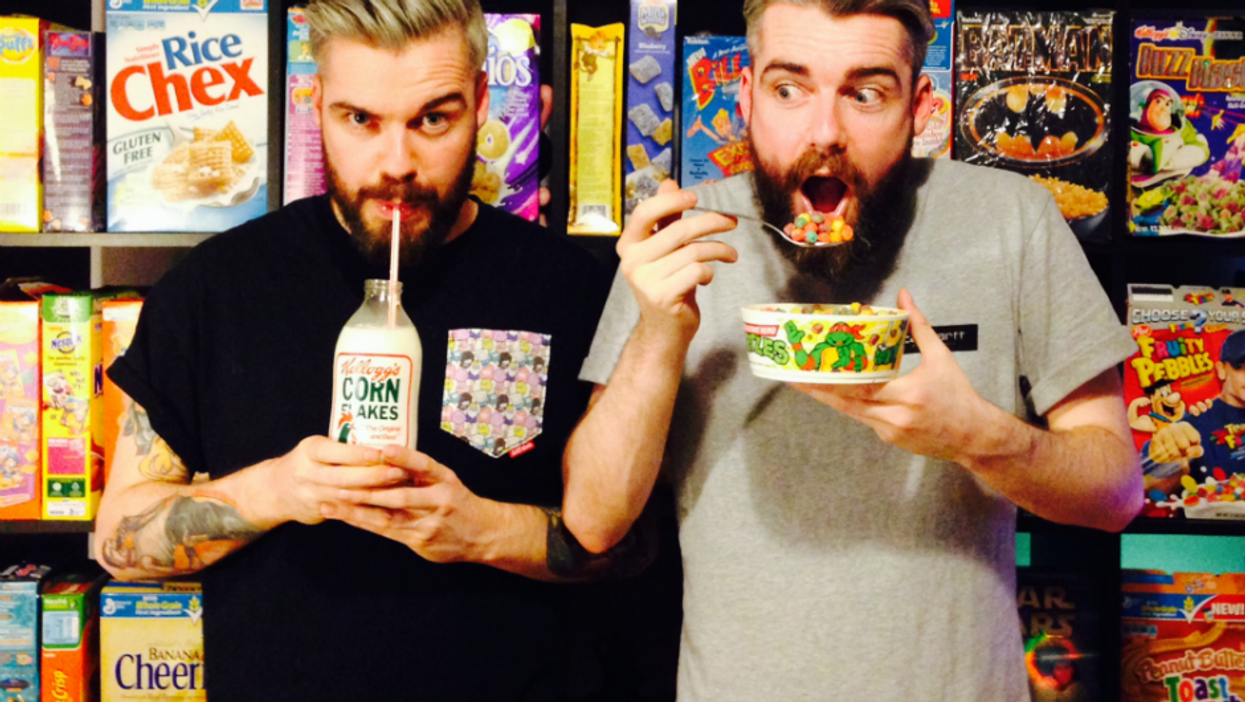 For too long now, cereal has been confined to people's homes. So runs the line of reasoning from the owners of what is presumably Britain's first cereal cafe.
That's right, the Cereal Killer Cafe, which serves over 100 varieties of cereal from all over the world, is set to open on Brick Lane, in the East End of London, on December 10.
So if you've ever craved cereal at 7.45pm on a Tuesday evening, but are fresh out of cornflakes, you'll know exactly where to head.
We remember how exciting cereal was as kids and we are trying to recreate it in our cafe, so you'll be surrounded by a lot of vintage cereal memorabilia to stir up the nostalgia in all of us.

We're putting our own twist on a regular bowl of cereal by letting you customise it with different milks and toppings. This will be a cafe experience like no other.