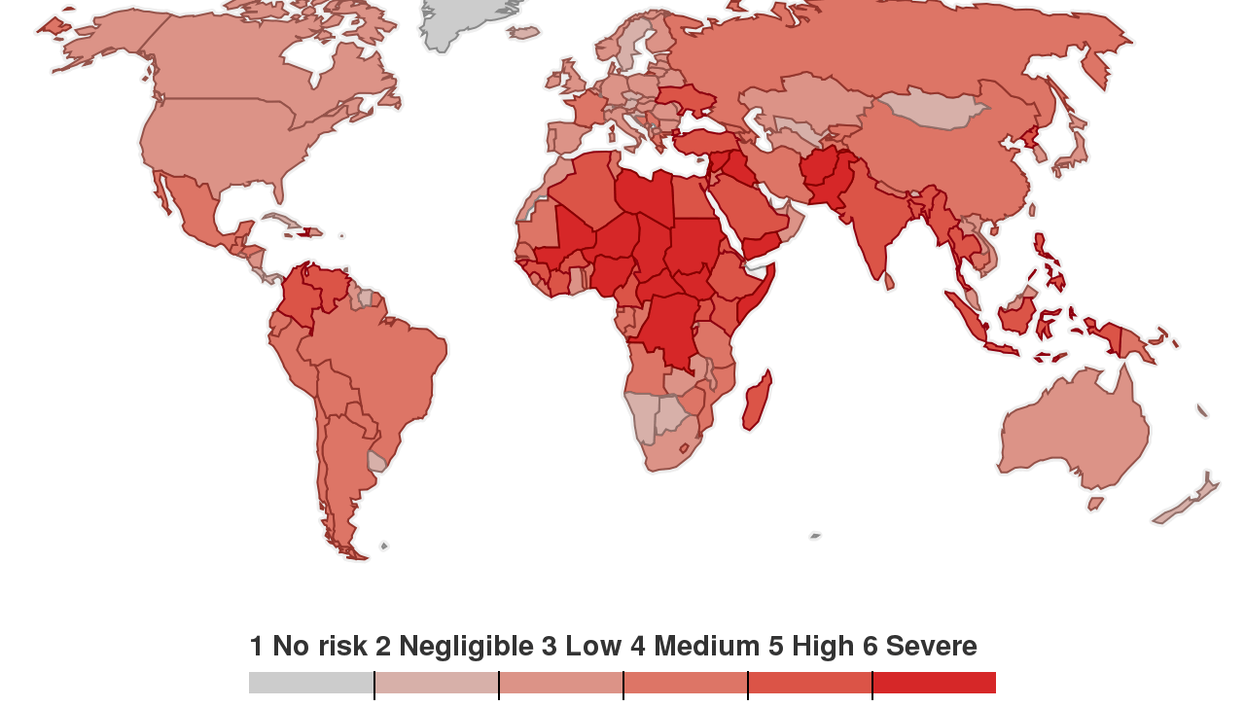 This map gives a sense of which countries bear the brunt of terrorist activity.
From Aon and the Risk Advisory Group, the map is part of a series indicating which countries would be risky to invest in.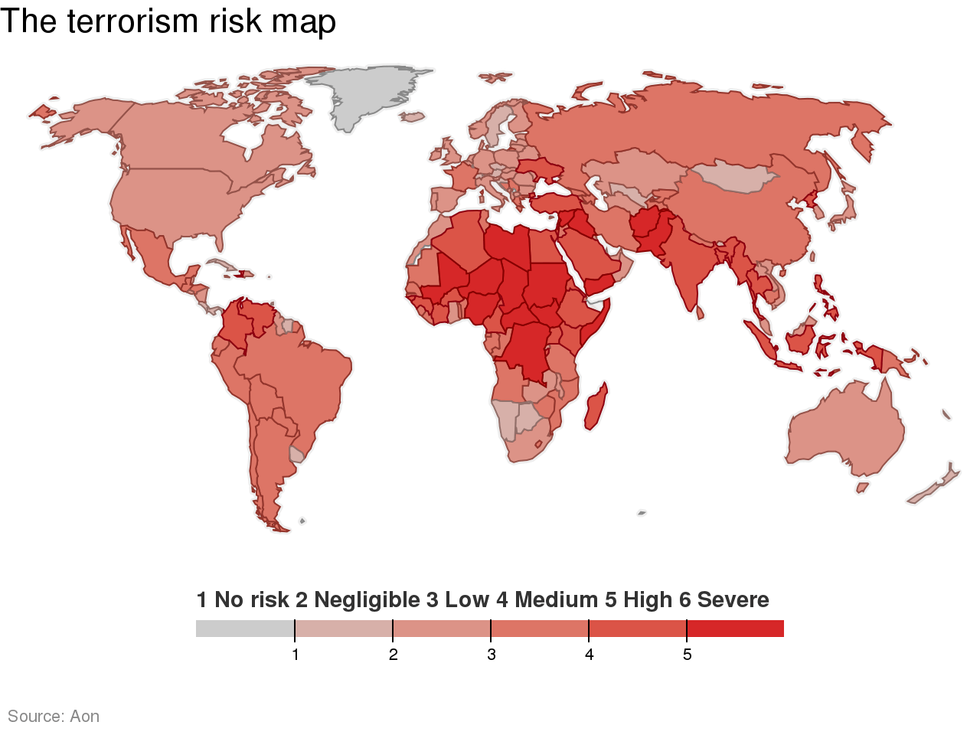 The UK is unchanged with a 'low' risk of terrorism, while France has an increased threat of 'medium' and Ukraine's threat is now 'high'.
Source: Aon/The Risk Advisory Group
More: [The 10 countries where terrorist attacks kill the most people]2
More: [Every jihad-related terror attack around the world in November]3