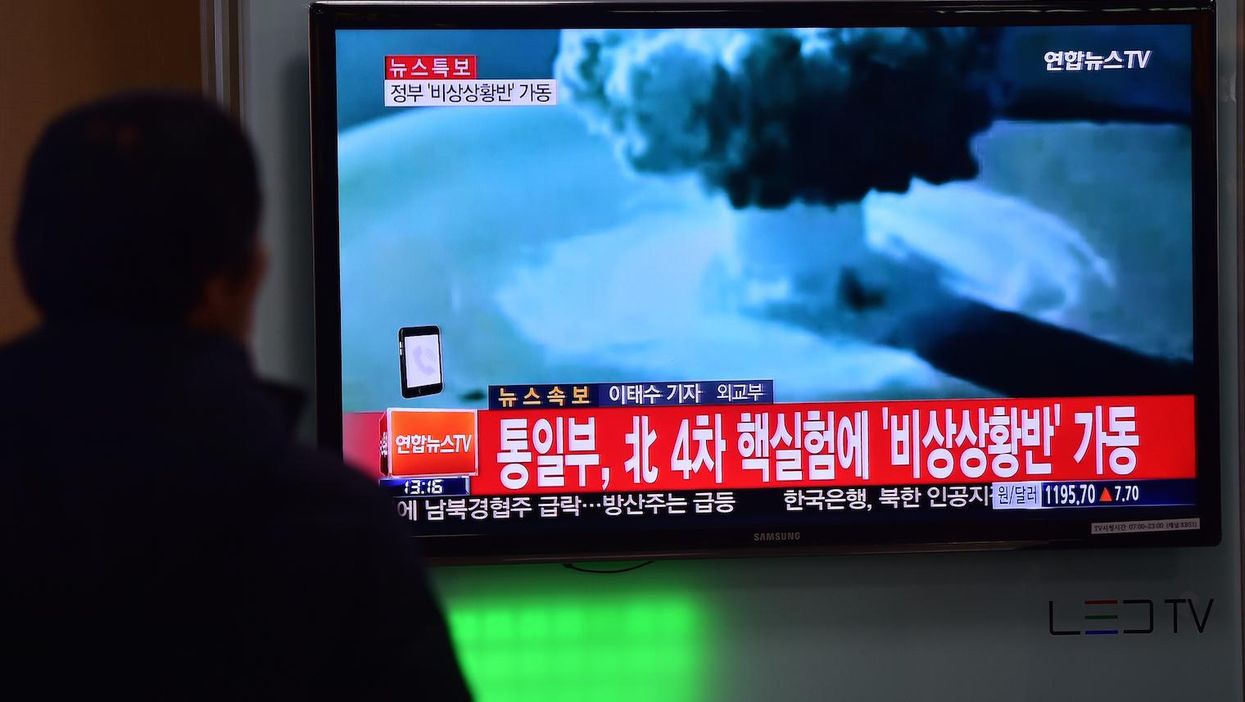 North Korea claimed this morning to have carried out its first successful hydrogen bomb test, after an earthquake occurred near the country's Punggye-ri nuclear test site at around 10am local time.
The current total stockpile of nuclear weapons worldwide has been decreasing for a number of years, due to the US and Russia reducing their arsenals, the Stockholm International Peace Research Institute reports.
The institute also records the numbers of tests and as the below chart from Statista shows, the United States leads the world in the number of nuclear tests since 1945.
The UK has tested 45 nuclear weapons since 1945, according to the institute.
Regarding the earthquake in North Korea, Foreign Secretary Philip Hammond said in a statement on Wednesday:
(Picture: Getty images)
If a nuclear device has been detonated by North Korea, this is a grave breach of UN Security Council resolutions and a provocation which I condemn without reservation.

It underlines the very real threat that North Korea represents to regional and international security.

We will be working with other UN Security Council members to ensure the international community responds urgently and decisively to this latest activity.
NATO head Jens Stoltenberg condemned the test:
The nuclear weapons test announced by North Korea undermines regional and international security, and is in clear breach of UN Security Council resolutions.
His sentiment was echoed by Japanese Prime Minister Shinzo Abe, who said:
(Picture: Getty images)
North Korea's nuclear test is a serious threat to our nation's security and absolutely cannot be tolerated.

We strongly denounce it.
White House National Security Council spokesman Ned Price said in a statement:
While we cannot confirm these claims at this time, we condemn any violation of UN Resolutions and again call on North Korea to abide by its international obligations and commitments.